PVRIS's Lynn on choosing to be a gay role model
By Natalie Jamieson
Newsbeat entertainment reporter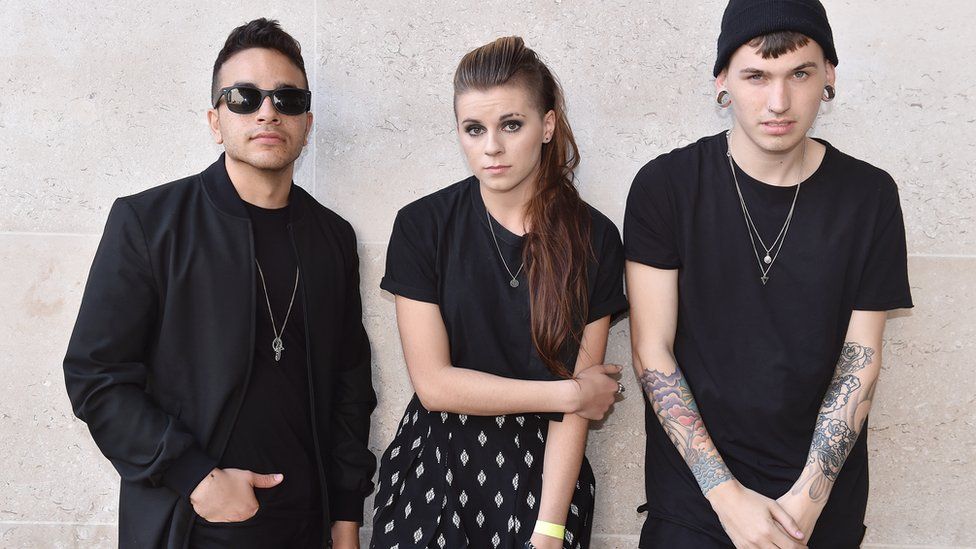 PVRIS singer Lyndsey Gunnulfsen says she never had a gay role model when she was growing up.
"I never had someone to look up to and be like 'oh that person is OK and they're gay,'" she says.
"If I can be that for someone then it's why I'm open about it".
Backstage at Reading Festival,Lyndsey told Newsbeat about the issues she likes to support.
She thinks it's important to be out.
"I used to want to be private about it [sexuality]," Lyndsey says.
"But I think it's something that needs to be shared publicly."
Lyndsey says she has a lot of interaction with fans about being gay on her social media accounts.
"I think a lot of people are trying to accept themselves and come to terms with it because it's still a pretty big thing right now."
"I think it's good to have an open mind and speak about stuff if you have a platform," Lyndsey adds.
"As long as it's something positive and something that's beneficial to other people".
Calling the decision "awesome" she told the crowd that it was "a huge step forward for this country (America) and us as people".
As for why Lyndsey is speaking up when she can about gay rights, she tells us it's simple really.
"The more it's talked about, the more accustomed people become to it and it's not an issue any more. So that's my thinking on it."
PVRIS are about to tour Australia and America and will return to the UK for shows in November 2015.