Fantastic Four cast haven't seen the final film yet - and it's out in a few days
By Steve Holden
Newsbeat reporter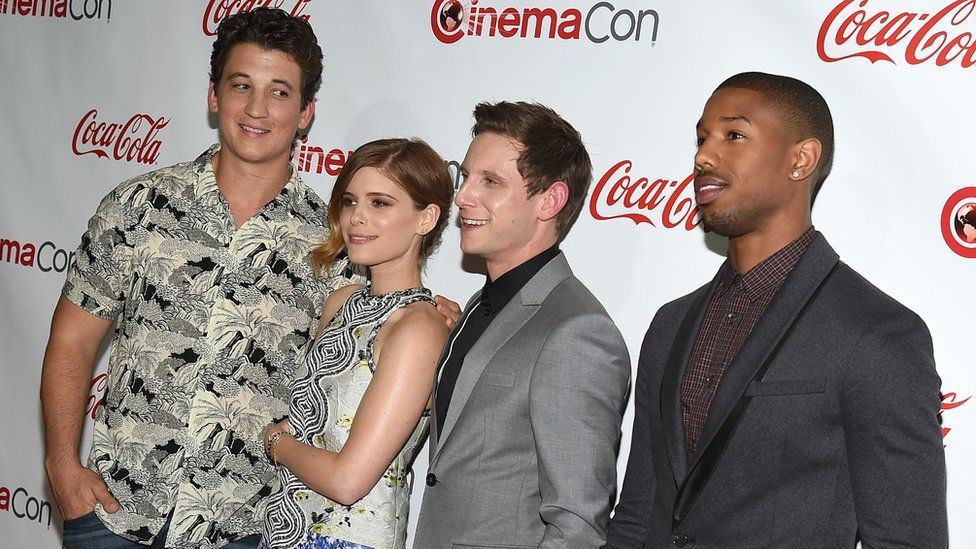 The cast of the new Fantastic Four movie have admitted they've yet to see the finished film.
The Marvel blockbuster, which opens in a few days, hasn't been shown to critics.
But the lead actors - Miles Teller, Kate Mara, Jamie Bell and Michael B. Jordan - say they've not been shown a final version either.
"I'm going to try to see it opening night with a real audience," said Mara, who plays Sue Storm.
An assumption amongst critics is that when they're not shown the movie in advance, it immediately spells warning signs that the movie could be a flop.
When Newsbeat asked Miles Teller, who plays Reed Richards, whether he was ready to prove the critics wrong, he replied: "We haven't seen the film either."
"Rarely are films of this size critically well received," he said. "This is not a movie we're going to go on (review website) Rotten Tomatoes and it's going to be at 80 or 90 per cent."
The movie is another reboot of the Marvel franchise about a group of astronauts who gain superpowers after a cosmic radiation exposure.
Miles Teller's character Reed Richards can bend and stretch, while Kate Mara's Sue Storm can turn invisible. Michael B. Jordan plays the Human Torch and Jamie Bell is the super-strength Thing.
"We did try to do something more than soulless, popcorn action," said Miles.
"We tried to make something coming from a more dramatic standpoint so we're hoping that people enjoy it and recognise that we're trying to do something original."
It's directed by Josh Trank, famous for his found-footage superhero movie Chronicle.