Same-sex parents have no negative impacts on children, US study suggests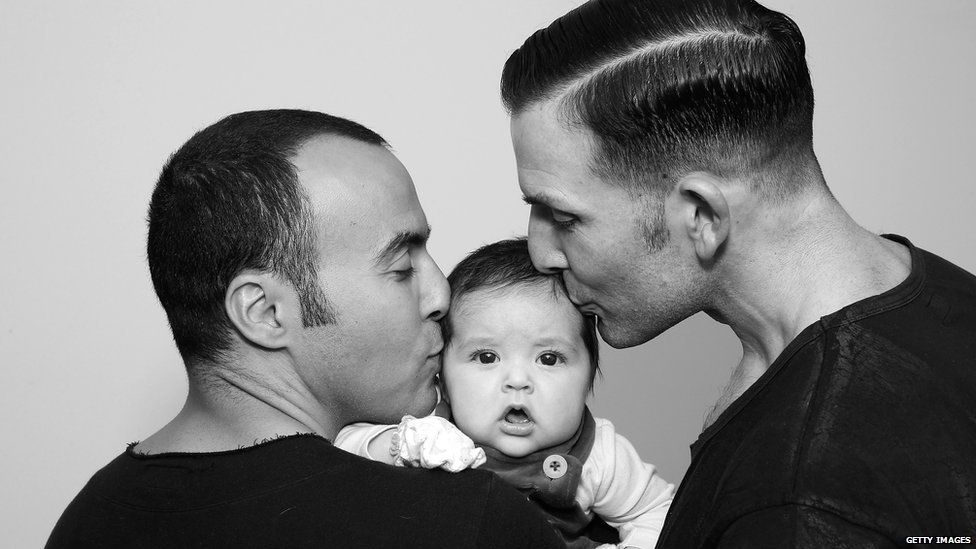 Children raised by same-sex couples are no worse off than children raised by heterosexual parents.
A US study, which looked at 19,000 studies from 1977 to 2013, suggests there's no difference in behaviour.
"Consensus is overwhelming in terms of there being no difference in children who are raised by same-sex or different-sex parents," said Professor Ryan Light.
"I hope we'll see acceptance of gay marriage."
Same-sex marriage was legalised in Ireland last month and the law was changed in England and Wales in March 2014 and in Scotland in December of the same year.
In Northern Ireland only civil partnerships are allowed.
The US Supreme Court ruled that same-sex marriage is a legal right across all 50 states in America on Friday morning.
Light, a sociology professor from the University of Oregon, hopes it'll have an impact on future cases.
The studies, Light says, show some disagreement among scientists on the outcome of same-sex parenting in the 1980s but that changed in the 1990s.
He says it suggests agreement had formed by 2000 that there's no difference between same-sex and different-sex parenting in the psychological, behavioural or educational outcomes of children.
Gary Gates, research director at the Williams Institute, UCLA school of law, said although several review articles have made arguments that there is a consensus that the gender of the parents doesn't matter, he wasn't aware of any other in-depth study of this nature.
"That to me actually sounds like a fairly novel approach and I'm not sure that others have done it," he said.
He says he believes the argument that same-sex parents are less adequate than heterosexual parents has largely been taken out of legal debates.
But he said it's always possible that it could come up.