Caitlyn Jenner breaks Twitter record, gaining more than 1m followers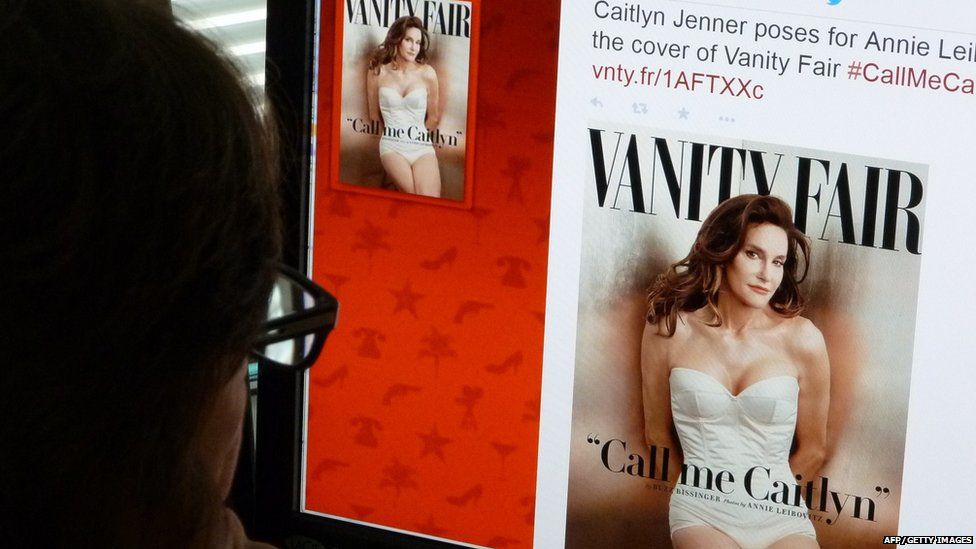 After gaining more than a million followers in four hours, Caitlyn Jenner has broken a new Twitter record, Guinness World Records has confirmed.
She's beaten Barack Obama, who held the title for two weeks.
The US president reached the one million mark in five hours.
She'd previously been known as Bruce Jenner.
At the time of writing, Caitlyn had reached a total of 1.8m followers, although that figure is still rising.
The cover photograph, shot by Annie Leibovitz, is part of a wider special where Jenner talks about her gender transition and how her family's reacted.
Her step-daughters, best known for their reality show Keeping Up with the Kardashians, have shared their support for Jenner on social media.
Earlier this week Kim Kardashian revealed that she was pregnant with her second child with Kanye West.
If you want help or advice on gender dysphoria, being transgender or transitioning, visit BBC Advice.