Vine star Ben Phillips: Jealous hackers deleted all my work
By Daniel Rosney
Newsbeat reporter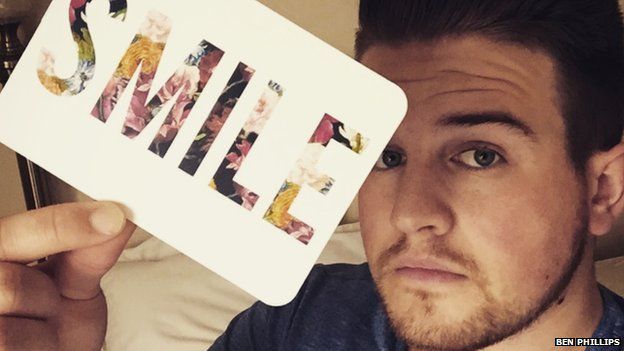 Viner Ben Phillips says his account has been hacked and all his videos deleted after he revealed he can earn up to £12,000 a clip.
He blames "jealous hackers".
"I'm thinking it's because of all the recent press I've been doing about my success with Vine," he tells Newsbeat.
"It's definitely a hack. My passwords change every week and my email address is completely generic. You wouldn't be able to guess."
The 22-year-old from Bridgend has more than 285 million loops on Vine and an international following.
"Everything's gone from my first ever Vine right up to now. It's like memories, a photo book that has been deleted," he says.
He's contacted Vine asking if it can restore his clips but because its office is based in New York he's waiting for a reply.
Ben is hopeful Vine will be able to help him because clips he's posted on his Twitter feed are still playing loops.
He says he doesn't know what he'll do if Vine can't help.
"That's the question I really don't want to answer.
"I'll have no choice but to start again. For me, that's something I really don't want to be thinking about right now because it's more of the memories of those Vines.
"I feel bad for everyone. Those Vines are to make people smile and now they're gone."
Firms and marketing companies now pay Ben to feature their products in his six second clips, but he denies they're adverts.
Ben says: "I never get asked to put the price in of the product. I just get asked if I can have a bit of fun with their product.
"I don't contact them, they contact me."
Ford was the first company to pay Ben to feature a product. He got paid £12,000 for that Vine, the equivalent of £2,000 a second.
He says he doesn't like talking too much about money, but admits he has since been paid more than that for one of his clips.
"I didn't make a penny out of anything until I hit one million followers.
"Petrol, food and life isn't free so we have to incorporate some adverts but we make [those Vines] as much fun as possible. The last thing I want to be doing is pumping sales down everyone's throats."
With the money he's made from Vines, Ben has been able to travel around Europe, staying in hotels - a luxury, he says.
"The bigger you get and the more followers you have, the bigger the payments."