Captain Marvel, Black Panther and more get release date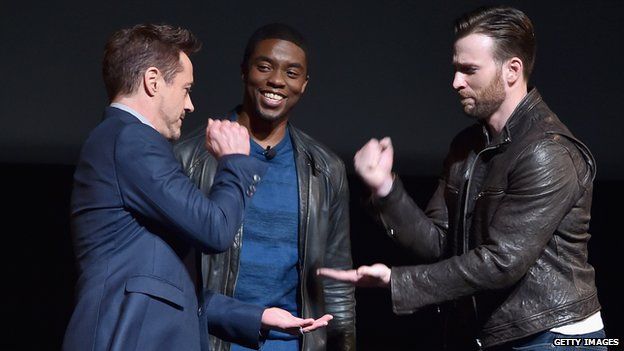 Marvel had comic book fans around the globe wrapped around its superhuman little finger as it confirmed its release schedule until 2019.
The studio revealed a new two-part Avengers sequel in 2018-2019, on top of one already scheduled for next year, as well as naming Chadwick Boseman as the lead actor in 2017's Black Panther.
A Guardians of the Galaxy sequel was also among the nine film update.
Here's a full break-down.
Captain America: Civil War starring Chris Evans as Captain America, Robert Downey, Jr. as Iron Man and Chadwick Boseman making his debut as the Black Panther is set to come out on 6 May 2016.
November that year will also see the release of Doctor Strange, which will be directed by horror writer Scott Derrickson.
Despite reports that Benedict Cumberbatch will star in the film, Marvel did not confirm casting.
Despite the change in release date, Marvel still haven't given the film an official title.
The third instalment of Thor, Thor: Ragnarok, which will again star Chris Hemsworth has taken the film's place in the July 2017 slot.
Following on from his appearance in Captain America: Civil War, Boseman will take on the lead role in Black Panther on 3 November 2017.
Speaking at the announcement in Hollywood he said he was "blessed to be a part of this Marvel Universe".
The first female-led Marvel film will see heroine Carol Danvers making her big screen debut in Captain Marvel in 6 July 2018.
During the announcement at El Capitan Theatre in Hollywood, Marvel Studios President Kevin Feige announced that Inhumans will hit screens later that year.
Feige promised the 2 November 2018 release will "introduce dozens of characters into the Marvel Cinematic Universe".