Avengers director reacts to Marvel's female Thor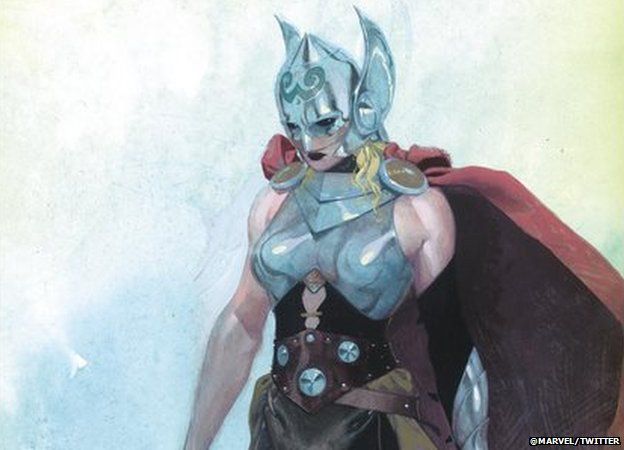 Avengers director Joss Whedon has reacted to the news on Twitter that Marvel is to introduce a female Thor.
He wrote: "A female Thor? What the hell makes them think that would be cool?"
Marvel Comics announced the new female version of Thor, who first appeared in 1962, via a post on their website on Tuesday.
The character will make her first appearance in a new series written by Jason Aaron which will be published in October.
"The inscription on Thor's hammer reads, 'Whosoever holds this hammer, if he be worthy, shall possess the power of Thor'.
"Well it's time to update that inscription," said Marvel editor Wil Moss in a post on the company's website.
He added: "The new Thor continues Marvel's proud tradition of strong female characters like Captain Marvel, Storm, Black Widow and more.
"And this new Thor isn't a temporary female substitute - she's now the one and only Thor, and she is worthy!"
The publisher said the female Thor is an effort to bring new readers and to appeal to the female market, which Marvel said had long been ignored in comics.
Whedon attached an image of Battlestar Gallactica's Katee Sackhoff, who played Captain Kara "Starbuck" Thrace in the television series, to his Twitter post.
His post was followed by speculation that the director would like to see the actress playing the role of a female Thor in any potential films.
The original Thor, will next feature in Avengers: Age of Ultron, with Chris Hemsworth playing the superhero for the fourth time.