Mobile roaming charges likely to fall after EU vote
By Matt Cole
Newsbeat reporter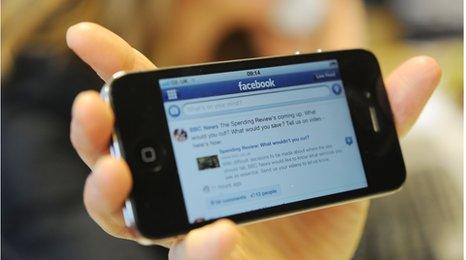 It could soon cost less to use mobile phones when travelling abroad in the European Union.
MEPs have voted today for a significant cut in the price companies can charge for calls and texts and - for the first time ever - to introduce a maximum fee for data usage.
It's the latest in a long running effort by EU officials to increase competition in the single market when it comes to mobile roaming.
The committee of MEPs says it wants staged cuts so, by 1 July 2014, operators won't be able to charge roaming customers any more than 15 cents (12p) a minute to make a call; 5 cents (4p) to send a text; and 20 cents a megabyte (16p) for data.
EU officials say previous attempts to introduce price measures have failed to spark competition between operators.
Currently, the limit on what can be charged for making a call is around 30p and sending a text about 9p.
However, there's no cap on what companies can charge per megabyte for data.
Football coach Robbie Smythe, 29, from Ipswich had a mobile phone nightmare on a stag-do in Poland.
He said: "We were in Krakow and went out for a few drinks.
"I came back to the hostel where we were staying and switched my phone on. But I then fell asleep.
"When I got home I had an £800 phone bill."
It's not just a problem for UK residents.
Nicole Cziborr, 19, from Berlin, regularly flies to the UK to see her boyfriend who's in the British Army.
The student said: "I use my phone in the UK, but I don't use the internet because it costs me too much.
"I would make the prices (across Europe) all the same, I don't like different prices."
As well as cutting usage costs, MEPs may also back a plan to allow new types of mobile contract to try to create a "roaming market" within the EU.
It would allow customers to sign contracts for roaming deals, separate from their main provider, but on the same number.
Today's vote by the European Parliament's Industry, Telecommunications, Research, and Energy Committee (ITRE) all but sets the final position for MEPs on this issue.
It will still need approval by the full Parliament, but EU sources say that will be a rubber-stamping exercise.
But for this package to be signed off by the whole EU, the backing of the Council of Ministers will be needed.
That's the body which represents national governments at European Union level.
People close to the negotiations have told Newsbeat that the Council might want to set prices higher than MEPs have voted, so as to give more wiggle room for operators to compete against each other on price.
Vodafone and T-Mobile told Newsbeat they're already reducing prices, or working to lower customers' bills.
But operator Three says it would like caps and cuts to go further, preferring some revenue than none if clients switch off their phones abroad.