Bloc Party feel 'liberated' for new album in 2012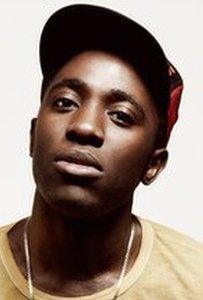 Bloc Party will release their fourth album in 2012, with front man Kele Okereke saying the band are currently feeling "liberated".
The London rockers have been on hiatus since September 2009 and during the band's break Okereke released his debut solo album The Boxer.
Lead singer Okereke confirmed the foursome had recorded two new songs and demoed 17 more.
He told Radio 1's Zane Lowe the tracks were sounding "lean and very tough".
His bandmates Russell Lissack, Gordon Moakes and Matt Tong also pursued their own musical projects.
The singer admitted that after their most recent show together at Reading Festival 2009 the band weren't sure if they would make another album.
"If you'd have asked me after Reading then I'd have said probably not," he said.
"It's nice to feel that the music we're making is the sound of all us in a room together again because we haven't done that for a while," said Okereke.
"We've all felt that whatever energy was there in the beginning was definitely still there. That's the reason for making the record again.
"I think the people that will be into indie music now will be the people that love it. That's somewhat liberating.
"We can do whatever we want now and people will come to it on its own terms. I'm excited about the idea of making rock music again.
"It feels like the record that we're making doesn't sound like anyone else on the planet - that's a really good feeling."
Bloc Party released their debut album Silent Alarm in February 2005.
Related Internet Links
The BBC is not responsible for the content of external sites.