'Sex with MP' website criticised for being demeaning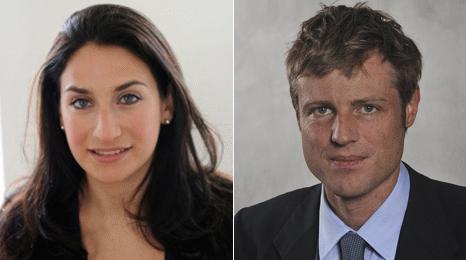 A new website asking users to rank MPs in terms of sexiness is facing criticism for demeaning politicians.
Users are shown photos of two MPs and asked to click on the one they would rather sleep with.
The more clicks the MP gets, the higher up the list of 648 MPs he or she appears.
Penny Mordaunt, Conservative MP for Portsmouth North, is top of the women's list with the Tory MP for Orpington, Joseph Johnson, the number one man.
He knocked Zac Goldsmith, the Conservative MP for Richmond Park, off the top spot.
The site is said to have become a talking point in Westminster, but is coming under criticism from some.
Lib Dem blogger Paul Walter says: "Young people's political ambitions are, almost invariably, shaped by role models.
"Those role models should be held up for their passion and views, not looks."
The creator of sexymp.co.uk is Francis Boulle the entrepreneur who's appeared on reality show Made in Chelsea.
He tweeted: "Just launched this site. Spread the word. Let's get this thing viral."
Prime Minister David Cameron is 101st out of 506 male MPs on the site.
Labour Leader Ed Miliband is 24 places higher at 77. Democratic Unionist MP for Strangford, Jim Shannon, comes last on the list.
But the site's creator suggests there is hope for each MP, as Francis Boulle tweets: "The more you vote the more accurate the rankings will become."
A Westminster source told Newsbeat that there's been a buzz among politicians about the site.
He added: "I don't think people are taking it too seriously. 'It's a bit of fun' seems to be the consensus."
Steve Brine, Tory MP for Winchester, who's number eight on the list, tweeted: "The results on sexymp.co.uk released today are causing great amusement in Westminster. Heaven help us all."
Related Internet Links
The BBC is not responsible for the content of external sites.