Facebook to start showing Warner Bros films
By Dan Whitworth
Newsbeat technology reporter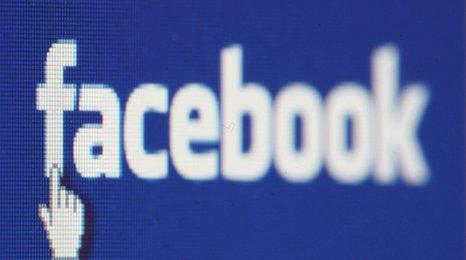 Warner Bros has announced it will stream some of its movies on Facebook.
It's the first major Hollywood studio to work with the social networking giant in this way. Executives hope it will be a new way for the entertainment company to make money.
The service will only be available to Facebook users in America to start with.
But if it proves successful it could roll out to other countries around the world including the UK.
It works by charging people 30 Facebook credits, the equivalent of $3 (£1.85), to rent the film.
They then have 48 hours in which to watch it.
The first movie being made available is 2008 blockbuster Batman: The Dark Knight.
Other films will follow over the next few months although there are no details yet on which ones.
"Facebook has become a daily destination for hundreds of millions of people," a Warner Bros statement said.
"Making our films available through Facebook is a natural extension of our digital distribution efforts," it continued.
"It gives consumers a simple, convenient way to access and enjoy our films through the world's largest social network".
This is a hugely significant step for the film industry.
Senior executives are very aware that they must constantly be planning for the future.
As high speed broadband becomes more widely available growing numbers of people are expected to download more content like movies.
The risk for studio bosses is that the film industry suffers the same fate as the music business.
Record labels have suffered dramatic drops in revenue which they claim is due to online piracy.
Film bosses are already experiencing similar issues.
Warner Bros is the first big Hollywood player to make this step but if it's a success others will no doubt try something similar.
It also has implications for other providers of movie streaming services.
Netflix claims it is the world's largest with 20 million users across North America.
Meanwhile in February Amazon launched its own version called Prime.
But by offering its service through Facebook Warner Bros has secured instant access to more than 500 million people around the world.
That number dwarfs anything that competing subscription services have.
It's a fact that will not be ignored by other major players in the movie business.
Related Internet Links
The BBC is not responsible for the content of external sites.