Twitter celebs who advertise products face UK crackdown
By Dan Whitworth
Newsbeat technology reporter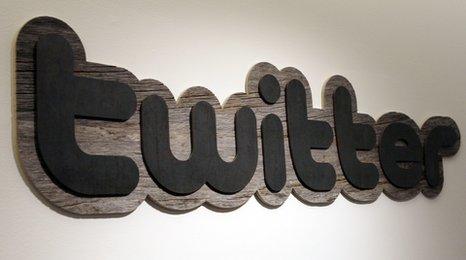 Companies that sign up celebrities to advertise products on Twitter are being warned by the Office of Fair Trading (OFT) to be clear about their methods.
The OFT says people should make it clear if they're being paid (in cash or with gifts) to tweet about something.
Celebrities like Lily Allen, Liz Hurley and Peter Andre have millions of followers that companies are keen to advertise to.
But now the OFT says what it describes as "deceptive" advertising must stop.
In a statement it said: "Online advertising and marketing practices that do not disclose they include paid for promotions are deceptive under trading laws."
In America this type of advertising is already big business.
Stars like Kim Kardashian, who has nearly six million followers, can earn thousands of pounds for one line endorsements on the site.
Snoop Dogg and Lindsay Lohan have also cashed in.
But the law governing this type of social media advertising is much more clear in America than in the UK.
The US Federal Trade Commission insists that stars must include the word "ad" or "spon" to show if something they're talking about is an advert or sponsored.
That way there's no question of anything being deceptive.
The crackdown comes after a specialist PR and marketing company in the UK was warned about how it advertised on Twitter.
Handpicked Media has now told the OFT it will not "engage in promotional activity unless bloggers within its network prominently disclose... that the promotion has been paid for".
Radio1 listeners have been having their say on this on the Newsbeat Facebook page.
"They should tell us when they're being paid to advertise. It's only right."
"I think its fine, they aren't doing any harm by tweet advertising, we advertise everywhere else, So why not on Twitter?"
"Getting paid to use Twitter and Facebook now that's my dream job!!"
"The problem, I think, is not in them being paid for advertising products but in the people looking at them and wanting products because of who posts it."
"If you actually think that the celeb really likes a product or frequents a certain establishment then more fool you."
"Who is bothered what celebs are doing? People are just feeding their egos."
Related Internet Links
The BBC is not responsible for the content of external sites.