X Factor winner Matt Cardle: 'Win hasn't sunk in yet'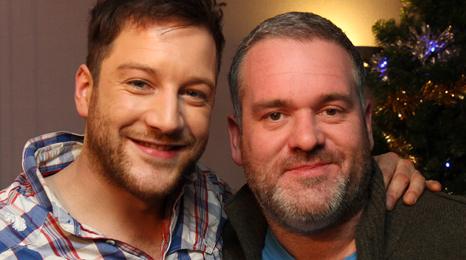 X Factor winner Matt Cardle says his win "still hasn't sunk in yet".
The 27-year-old Colchester singer has told the Chris Moyles Show it had been an "insane" 10 weeks and he was "still floating since the results" on Sunday night.
Matt Cardle also joked that his parents would have been happy to see him winning as it meant he could move out.
"The main reason they're celebrating is they're thinking, 'Now he's gone,'" Matt said.
He went on to say that he was "rubbish" at painting and claimed he only got the job because he was working for his friend's dad.
Still suffering with a cold, the victorious singer spoke about his friendship with Aiden Grimshaw and the One Direction boys and he said Cher Lloyd had been "misunderstood".
"Cher is quiet, she's such a sweetheart and for her age she's so talented," he told the Radio 1 DJ.
"It wasn't true that she's a monster, that's not how she is. She's very young. And when she's singing she's so good, she just got a bit of a bad rap," he added.
The victorious singer also commented on reports that One Direction's Harry had been caught on air whispering a rude congratulation.
"I honestly don't know what he said to me. I remember just hearing him talk in my ear and just turning around," he laughed.
"In the light of the new info about what he potentially said, me turning around and agreeing with him looks terrible!"
Moyles, who said he had voted for Matt himself, also asked if the Essex singer had been tempted to try and get Rihanna's phone number.
"I didn't even try," Cardle laughed. "She helped me out so much on the Saturday night, if it wasn't for her I'd have been like a scared deer," he added.
Cardle will now do heavy promotion for his single, a cover of a Biffy Clyro song, in the lead up to Christmas.
"I had a sneaky peek at my work schedule yesterday and I winced a bit," he admitted.
"It's full on up to Christmas but I want to be busy. I want to do it. I still can't believe I came out on top."
Related Internet Links
The BBC is not responsible for the content of external sites.