Volcano leads to more gig postponements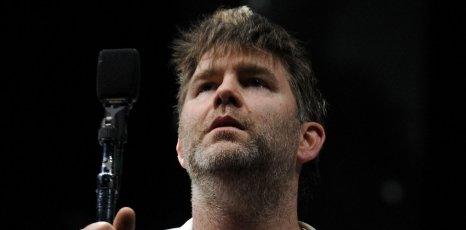 Artists including Usher, LCD Soundsystem and Damian Marley are amongst those who have had to postpone UK visits following the continued closure of UK airspace.
Usher, who topped the UK singles chart with his track OMG this weekend (18 April), has called off a promotional trip set to take place this week.
Following an appearence at Coachella, New York dance act LCD Soundsystem have postponed the opening shows of their tour at Dublin's Tripod venue (20-21).
Canadian noise-pop duo Crystal Castles have rescheduled a date (19 May) at London's Heaven venue where they were set to launch their self-titled second album.
Elsewhere, Damian Marley, son of Bob Marley, was set to play a one-off date at London's Electric Ballroom (21) to celebrate his collaboration with US rapper Nas - that has also been called off.
Tennessee band The Features, signed to Kings Of Leon's label, were set to kick-off their UK tour Monday night with a gig at the London's Garage venue.
British artists including You Me At Six and Marina & The Diamonds are currently unable to return to the UK due to the disruption.