Facebook to be questioned by government on panic button
By Iain Mackenzie
Newsbeat technology reporter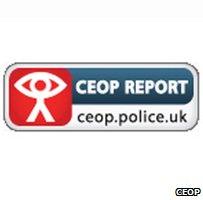 Facebook representatives are meeting with the home secretary to explain their decision not to install a police-run "panic button" on its site.
Alan Johnson is expected to put pressure on the company to include the technology.
The button is operated by the Child Exploitation and Online Protection Centre (CEOP).
It allows users to report behaviour that they believe to be criminal, including the grooming of children by paedophiles.
Several social networking sites, including Bebo and MSN, already make use of the CEOP button.
However, Facebook has so far refused calls to add it to its site.
They claim that current in-house systems for reporting abusive behaviour are already working well, with reports of criminality passed on to police.
Concerns about Facebook's position were raised following the murder of 17-year-old Ashleigh Hall by convicted sex offender Peter Chapman.
Chapman had gained the teenager's confidence by posing as a 19-year-old boy on several sites, including Facebook.
CEOP says it received 267 reports about activity on Facebook during 2009 and 43% of those were cases of suspected grooming.
CEOP Chief Executive, Jim Gamble, told the BBC: "It isn't either or. The button in the environment can supplement what Facebook say they already do.
"There's no issue. People can report to us, people can report to them."
In a statement, Facebook said: "We regularly work with national law enforcement organisations and the world's leading experts in online protection to ensure we provide the best possible security for anyone that uses the site."
Related Internet Links
The BBC is not responsible for the content of external sites.