Groove Armada launch album with PS3 gig
By Iain Mackenzie
Newsbeat technology reporter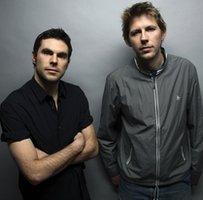 Groove Armada are launching their new album Black Light with the first ever gig inside Home, the virtual world for PS3.
Users, who appear as avatars, will be able to watch the video by visiting the Presentation Podium area.
Home has previously been used to promote movies and video games, including the recent launch of Call of Duty: Modern Warfare 2.
The service became available to PS3 owners as a public beta in December 2008.
Since then, according to Sony, more than eight million users have created accounts.
However, it is not the first 3D virtual world to act as a concert venue.
Second Life, which has around 16 million registered users, has played host to 80s stars Duran Duran and rapper Talib Kweli.
There is even a tribute band - U2 in SL - who have lookalike avatars and play the band's songs.
Groove Armada's Black Light is their first studio album in two years.
The duo say it will show a "darker" side of their music.
Related Internet Links
The BBC is not responsible for the content of external sites.