Liam Gallagher outlines solo LP plan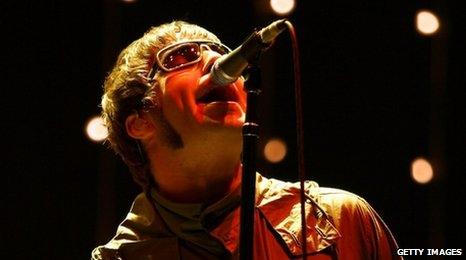 Liam Gallagher has said he's recording with the remaining members of Oasis, apart from his brother Noel, and that he'll release new material in 2010.
Speaking in a video interview with MTV Italy, the 37-year old said: "We've been demoing some songs that we've had on the quiet. After Christmas we might go in the studio and record it and hopefully have an album out in July."
Oasis split up while on tour in France in August with Noel Gallagher citing Liam's behaviour for the reason behind his departure.
Noel, who's given no interviews since the break up, is believed to be working on his own solo project.
Liam Gallagher, who plans to record with ex-Oasis members Gem Archer, Andy Bell and Zak Starkey added: "We'll do it in a different kind of way now. I'll try and reconnect with a new band, new songs and I'm feeling confident about the songs.
"I'm feeling a million per cent confident that they could be better than Oasis."
On the subject of his relationship with his brother, Liam said: "I love him to bits but we just don't get on.
"Me and our kid have never been that close anyway. Alright, we were in the band but we kept ourselves to each other, he'd do his thing and I'd do my thing, I've got my friends, he's got his friends."
Related Internet Links
The BBC is not responsible for the content of external sites.