Napster offers cut-price service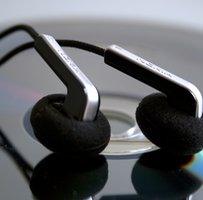 Napster has relaunched its service, offering unlimited music streaming plus five MP3 downloads for a £5 monthly fee.
A similar deal sprung up in the United States in May for $5 a month.
The move comes hot on the heels of the growing popularity of rival websites like Spotify and We7 which have recently built up a huge following.
Music streaming service Spotify offers users a mobile application and recently announced that it would allow users to download music to their computer.
The service is available to premium subscribers for £10 a month.
Rival We7 is a free streaming service supported by ads, which offers pay-for downloads, and claims to have more visitors than any other British music website.
Napster says users will have access to its eight million songs which include many that other competitors don't have.
Ten years ago Napster was the first site to offer free unauthorised downloads and kicked off the competitive download market that exists today.
Its popularity at the time caused a lot of concern in the music industry and the Recording Industry Association of America sued Napster within months of its launch.
It was eventually shut down following a campaign by record labels and major recording artists, including Madonna.
The website became legitimate in 2002 but since then a whole host of new competitors have sprung up.
Apart from Spotify and We7 there's also Nokia's Comes With Music, which offers customers unlimited downloads when you buy a special handset.
Also on the way are unlimited services from BSkyB and Virgin Media.
Related Internet Links
The BBC is not responsible for the content of external sites.