50 Cent: New disc will 'hit hard'
By Nesta McGregor
1Xtra entertainment reporter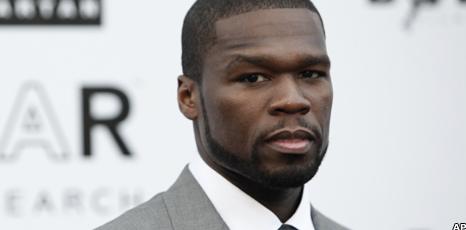 50 Cent says that his upcoming album Before I Self Destruct could make more of an impact than his debut, Get Rich or Die Tryin'.
The New York-born rapper is confident the break since his last album has paid off and that he's hoping for great things.
"I had more time to work on this record. I usually put an album out every two years, so this is almost an additional year," he said.
"This record could potentially be the one to top Get Rich or Die Tryin'. I think it could impact as hard, but not necessarily sell as much."
He also admitted the timing of the release was him "being smart enough not to come down the track while the Eminem train is coming".
Slim Shady released his much anticipated Relapse in May this year, while 50 Cent is lining up his new offering for November.
However, there could still be a clash, with reports that Eminem will release the Relapse 2 during the same month.
50, who grew up in the tough New York city neighbourhood of Jamaica, Queens and famously served time for drug dealing, also insisted that gangster rap was as relevant as ever.
"People are still living under these circumstances," he insisted. "They ID with it because they have similar struggles or have experienced something similar. They enjoy it (gangsta rap) with a different intensity."
The 33-year-old insisted he wasn't prepared to dilute his style or make it less intense: "If we just follow trends then we're all doing the same thing," he said.
"If Black Eyed Peas' Boom Boom Pow is hot, do we all go and make a Boom Boom Pow?"
50 Cent, real name Curtis Jackson, also spoke about the fun he had working on British film, Dead Man Running.
The gangster story, produced by footballers Rio Ferdinand and Ashley Cole, also stars English actor Danny Dyer.
Jackson plays a loan shark who gives Dyer 24 hours to raise the £100,000 he owes him.
"Oh it was great," said 50. "What made me secure about going into the project was I'd watched those other actors like Danny and Tamer (Hassan).
"I watched Layer Cake, I watched UK films while I was travelling. I knew I would be in a secure space surrounded by this sort of cast."
The fact the film was relatively low budget didn't trouble the rapper, who said he got involved to be "part of a project with artistic integrity".
And on the subject of Rio Ferdinand and Ashley Cole, in his typical laid-back style 50 simply admitted: "I met both of them afterward. It was cool."
Related Internet Links
The BBC is not responsible for the content of external sites.