British man set on fire in Crete
By Chris Smith
Newsbeat reporter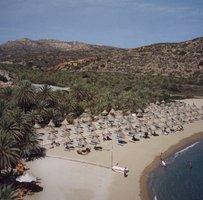 A British tourist's recovering from second-degree burns in Greece after he was set on fire at a nightclub.
It's claimed Stuart Feltham, 23, from Swindon, Wiltshire, pulled his trousers down in front of a woman at the club in Malia, in Crete. She then poured sambuca over him and set it alight.
According to reports in Greece, she says she was acting in self defence because he'd exposed himself to other people at the bar, and was fondling her.
A 26 year old woman's due in court in Crete this morning charged with assault.
The story's hit the headlines in Greece, where many people are unhappy about the way British tourists behave at resorts like Malia. Many people are calling the woman a heroine for the way she acted.
The Foreign Office have put out a statement saying "We can confirm that in the early hours of Tuesday a 23-year-old British male national was assaulted in Crete.
"We understand he suffered burns on his chest and abdomen."
Newspaper reports say the man's now recovering at a private clinic.
Related Internet Links
The BBC is not responsible for the content of external sites.