Is magic's glass ceiling vanishing?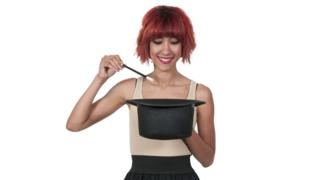 It's 25 years since women joined the ranks of the Magic Circle - but female magicians still only make up around 5% of members. With magic currently back in vogue and many female acts getting rave reviews, could the magical glass ceiling be finally breaking?
In the 1980s, as her late husband Paul Daniels' assistant, Debbie McGee walked the stage in a swimsuit or tutu and heels, and took no offence when he'd say to her: "I do the talking, you look pretty."
But McGee learned the illusionist's craft herself after fans wrote letters urging her to do so, and in 1991 she applied to join The Magic Circle, the exclusive magicians' society that had hitherto been closed to female performers.
"I was the first to get my form in and Paul, who had obviously been a member for years of the inner Magic Circle, said: 'This is ridiculous, I'm going to resign if you don't take women in,'" says McGee.
The days when women's only role in magic was to serve as the glamorous assistant may be gone, but a quarter of a century after they were first admitted to the Magic Circle there are still only 70 female members out of a total of nearly 1,500.
"As an institution it's secretive in nature and therefore separate from the rest of society, I think it lagged behind in that sense," says Katherine Mills, the first female magician to have a show on British television.
---
Find out more
---
But the audience's expectations have played a part too, she says. "It's something to do with the great claims a magician makes. Somehow people feel more comfortable seeing a man in that figure than a woman. But I do think that's changing."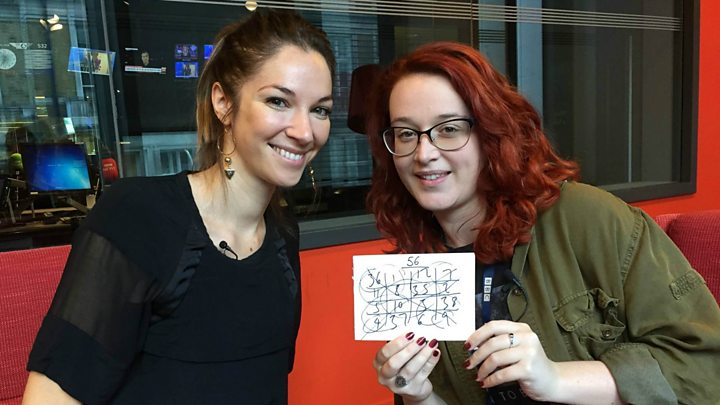 Mills says this autumn has seen more shows involving women magicians. To celebrate 25 years of female members the Magic Circle is staging a celebration of woman magicians event on Sunday 9 October.
Among a new generation of female magicians is Laura London, who at 32 is one of the youngest members of the Magic Circle.
There's a long tradition of women in magic, says London, who has put together a history of the subject.
Women first began appearing on stage as magicians' assistants in the 1890s, she says: "A lot of them were married to male magicians, but did become incredible magicians in their own right, making a living from magic."
One of London's favourites is Mercedes Talma, aka Mary Ann Ford, who worked in the early 1900s. "Her husband, who was also a magician, Servais Le Roy, said in some ways she was better than he was." There was also Mademoiselle Patrice, the first woman to be called a "conjuress".
But despite this, the magic establishment was slow to fully accept women.
"It was a very sexist attitude in 1980s, 1990s and it was a wall that needed knocking down," says Fay Presto, a doyenne of the magic circuit who, like McGee, joined the Magic Circle in 1991.
"My objection was that if you set yourself up as the arbiters of all that is right and proper in magic then you must be even-handed. They had to be more equable in their memberships and that was always my fight."
Looking back on that era, however, Debbie McGee remains relaxed about the typecasting.
"People who watched the show every week understood Paul's sense of humour. It was Paul who came up with the catchphrase 'the lovely Debbie McGee,' which is still my trail for my radio show now."
Join the conversation - find us on Facebook, Instagram, Snapchat and Twitter.