The Vocabularist: How did 'oversight' get opposite meanings?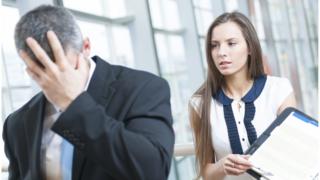 Academies in England have a "rigorous system of accountability and oversight", the government said last week. But how can the word oversight have two opposite meanings?
Oversight can mean attending to something, and also the opposite.
Until recently "mistake" was probably the meaning in general use.
But one might say that "supervision" is the obvious and rational meaning of oversight, as well as being a straight Latin translation.
And it is very popular among politicians and administrators, especially in America, where there is even a top-level Financial Stability Oversight Council.
Which is the "original" meaning? Both go back a long way. From the Anglo-Saxon "oferseon" onwards, "to oversee" has meant to look at from above, and then to supervise.
Oversight carried this meaning too, at least as early as a letter of Henry V in 1421, commanding the authorities in Calais to appoint someone to have "oversighte and governaunce" of some horses being sent to the king.
The English verb oversee does not mean the same as overlook (though übersehen can mean that in German).
But by the very start of the 16th Century "oversight" could mean a mistake.
A law of 1503 refers to payments "by oversight omitted and left out of the said Acte".
So how has this word come down to us with two near-contradictory meanings?
Perhaps "oversight" can just mean to see past something and so fail to notice.
Of course any mistake might be described in this way. But there is little indication in the early uses that a mistake described as an oversight had to be due to something not being seen.
Here is another idea.
Until the 13th Century there was an English word "forsee", meaning to despise. In Anglo-Saxon "forseon" was common (and different from foreseon, which gives us "foresee").
The prefix of forseon and forsee parallels ver- in German or Dutch. Its German analogue, versehen, once also meant despise and now means provide or equip - but can also mean to make a mistake.
Now "despise" is still some way from making a mistake. But a possible path through the linguistic fog is suggested by notions like neglecting or ignoring.
Then again, if "forsee" produced a word "forsight" meaning something like "a mis-seeing" there is no record of it.
The Vocabularist
Select topic "language" to follow the Vocabularist on the BBC News app
---
Subscribe to the BBC News Magazine's email newsletter to get articles sent to your inbox.