Weekend Edition: The week's best reads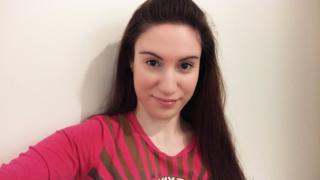 A collection of some of the best features from the BBC News website this week, with an injection of your comments.
"What a wonderfully brave and honest woman," commented Geetali Tare. "It's a condition that is stigmatised," says Joanna, who has Rokitansky syndrome, which means she has no womb, cervix and upper vagina. "It's been almost 10 years. I'm still feeling bad about it but I'm not ashamed any more, it's been way too long. And I've realised that I cannot change it, it's just the way it is, I have to embrace it and live with it."
'I was born without a womb, cervix and vagina'
Darwin's disaster
"Splendid little piece," commented Duncan Gates. It's hot and cold at the same time - and nobody's sure who's in charge. Welcome to Ascension Island, a British territory in the tropical mid-Atlantic halfway between Brazil and Africa. "On a superficial level it looks like a tropical paradise - it's humid, there's lots of plants - but if you scratch the surface it really doesn't go a lot beyond that," says one biologist.
The island where nothing makes sense
Being me
"Both painful and triumphant," tweeted Dr Elizabeth Saewyc. At the age of 12, Alec grew a beard and had a period at the same time. One doctor said, "We're going to have to put her in a mental institution until she learns how to dress like a girl and put on makeup." But Alec's parents had more sense. "We're just going to love you, and you can choose how you want to be," they said. Alec is intersex - someone whose sex is neither completely male nor female.
At 12 I grew a beard and I had a period
Triumph of survival
"If you feel you are having a bad day, read this for perspective," posted Heather Duffin. These four men all won what they call a "game of survival" during a terrible year of torment. They were kidnapped by the so-called Islamic State group, and in their first reunion since they were freed two years ago, they recall the tough times, and some of the lighter moments. "We organised lectures, we organised sport and we organised games," says Pierre.
How four IS hostages helped each other stay alive
Sign up here
"After years in Paris I can tell you this is a real sea change," tweeted Lennox Morrison. A record number of people have applied to join the French police in the past year. Thirty-five-thousand hopefuls sat the police exam in March although just 8% passed. Why the sudden interest? "I was really shocked by the video from the Charlie Hebdo killings of the policeman who was on the ground, asking for mercy, who they shot in cold blood," says one recruit.
How the French learned to love their police
Recommended reads from elsewhere
Calais and the shantytown on its doorstep - The Guardian
The Arctic Suicides: It's Not The Dark That Kills You - NPR
Topless dancers, champagne, and David Bowie: Inside the crash of London's $2.7 billion unicorn Powa - Business Insider
Subscribe to the BBC News Magazine's email newsletter to get articles sent to your inbox.