Weekend Edition: The week's best reads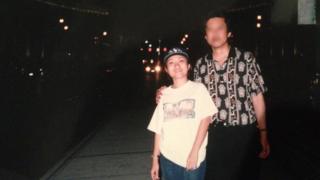 A collection of some of the best features from the BBC News website this week, with an injection of your comments.
"What an incredibly brave woman," comments Shae Carys, "such a powerful personal account," adds Melanie Jeffs. Shandra Woworuntu had worked as a financial analyst and trader in Indonesia, but was duped into travelling to the US with the promise of a job in Chicago. Shandra was raped, forced to have sex with strangers and made to take drugs. In a gripping testimony, she describes her ordeal and how she eventually managed to turn the tables on her persecutors. "I would love to be able to let Ms Woworundu know in some way that this very ordinary person was moved to tears and struck dumb with admiration by her experience," says Robert Portal in an email.
My life as a sex-trafficking victim
Save the boozer
"So sad. The UK is becoming an uninteresting country," comments Morten Welde. Great British pubs are in decline yet real ale is in rude health. "I would never have dreamed that I could go into a pub and have the choice of beer that I have got now," says the founder of the Campaign for Real Ale. As a consequence the group is contemplating shifting its focus to tackle the downturn. At the moment around 27 pubs are closing per week.
Should there be a crusade to save British pubs?
Legally untouchable
Diplomatic immunity puts officials from overseas above the law of the country in which they live and work. Some argue this system is open to abuse, others say it protects ambassadors from harassment in hostile regimes. A court tussle has thrust the issue into the spotlight again. So is it time to reconsider the Vienna Convention?
Should diplomats still have immunity?
Searching for the Vikings
"Thrilling stuff," tweets Tom Holland. A new discovery has revealed that the Vikings may have travelled hundreds of miles further into North America than previously thought. It's well known that they reached the tip of the continent more than 1,000 years ago, but the full extent of their exploration has remained a mystery, writes historian Dan Snow.
New evidence of Viking life in America?
A living wage
"Good story on the Beeb on what life is like living on the minimum wage," tweets Joe McGrath. The National Living Wage has raised the minimum wage from £6.70 to £7.20 an hour for workers over 25. A person working an average 39-hour week would earn £1,091 a month, once tax and National Insurance were taken off. This can cause stress and worry about finances. "I can't remember the last time I went on holiday," says minimum-wage worker Amy from Huddersfield.
What kind of life can you live on £7.20 an hour?
Recommended reads from elsewhere
My year in start-up hell - Fortune
I spent an evening at the London headquarters of the world's chillest caliphate - Vice
From Richard III to topping the Premier League - how Leicester hit the big time - International Business Times
Subscribe to the BBC News Magazine's email newsletter to get articles sent to your inbox.