Weekend Edition: The week's best reads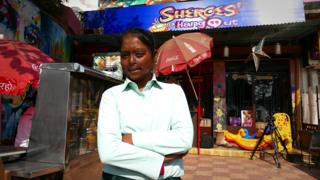 A collection of some of the best features from the BBC News website this week, with an injection of your comments.
"Crying while reading this article," posted Godwin Okechukwu. An estimated 1,000 acid attacks take place in India every year. In the latest of our immersive stories told using videos, pictures and text, Naomi Grimley speaks to the women who refuse to be classed as victims, preferring instead to tell their stories of survival despite the many barriers they now face. After she was attacked, Dolly (pictured) says "I even thought it would have been better if I had died" - now she hopes to become a doctor.
The women fighting back after acid attacks
Full story
"Well-written, worth the read," tweeted Amanda Aldous. Accolades continue to be bestowed upon Adele, with four more Brit Awards added to an already substantial collection last Wednesday. In this long read, Will Gompertz charts the progress of the woman who has made frank honesty her trademark. She once said: "I don't make music for eyes, I make music for ears."
Topless or not?
"I think any dancer will love this story," tweeted Sophie Bennett. "Night after night we sat around, semi-naked, sewing our tights, and baring our souls," writes Bee Rowlatt, who was scandalised to find herself on stage alongside topless dancers as a teenager. It was a line she chose not to cross, refusing to bare her breasts. "Being a dancer is a short-lived, fragile joy - a temporary and precious triumph over gravity," she adds.
ET and me
"A lone genius, a tight deadline, and hubris," tweeted David Barnes. Imagine being asked to complete something which usually takes at least half a year in just five weeks. That's what happened to Howard Scott Warshaw who was tasked with designing a video game off the back of the enormous success of the ET film. It was a flop and Atari buried truckloads of the unsold games in the New Mexico desert. "It was the hardest I've ever worked on anything in my life," says Warshaw, who was the game's sole programmer.
The man who made 'the worst video game in history'
French connections
This is not simply a tale of helping your daughter to gain a Russian visa following a failed application. It's about knowing somebody in a position of influence, who might be inclined to help you - the French call it "du piston". Hugh Schofield's account of benefiting from this for the first time in 20 years of living in France is well worth reading.
How it helps, in France, to have a bit of 'piston'
Recommended reads from elsewhere
The digital vigilante taking on revenge porn - Wired
How architects have rebuilt cities destroyed by natural disasters - City AM
The Real-Life Addicts Who Taught the 'Trainspotting' Cast How to Be Junkies - Vice
Subscribe to the BBC News Magazine's email newsletter to get articles sent to your inbox.