Who, What, Why: How does the lottery investigate damaged tickets?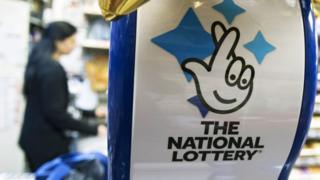 A Worcester woman has come forward to claim a £33m National Lottery jackpot - but she says her winning ticket got damaged in the wash. So how does the lottery investigate tickets that have been washed or otherwise damaged, asks Alex Morrison.
A lottery ticket that is "mutilated, altered, unreadable, incomplete or has been tampered with in any manner" may be declared invalid, according to rules set out by lottery operator Camelot. The same applies if any number on the ticket is "not shown in its entirety or is not fully readable". In these cases, the rules say, Camelot will "not be obliged to pay any prize".
This leaves little hope for people with damaged tickets, but a Camelot spokesman says: "We want to pay prizes."
Potential winners are encouraged to provide "as much information as they can", Camelot says. This could include when and where the ticket was bought, the number and combination of tickets and whether any were "lucky dip". "If you provide enough information to prove to us that it's your ticket then of course we pay - but we have to be confident it's the right ticket holder."
The investigation of prize claims is done by a "security team" with a range of other duties. Camelot's systems allow them to check exactly when and where a ticket was bought, but they do not have access to CCTV to help verify claims.
Prizes must be claimed by the end of the 180th day after the draw, and Camelot would wait until the end of the period to allow possible winners to come forward before considering payouts on damaged or lost tickets.
Asked if he knew of anyone who had successfully claimed a prize for a lost or damaged ticket, Camelot's spokesman says he is "not aware" of such a case - but that the company could only discuss the cases of the 10-15% of winners who choose to go public. None of those had damaged or lost tickets.
Subscribe to the BBC News Magazine's email newsletter to get articles sent to your inbox.