Patrick Macnee: The last great bowler hat-wearer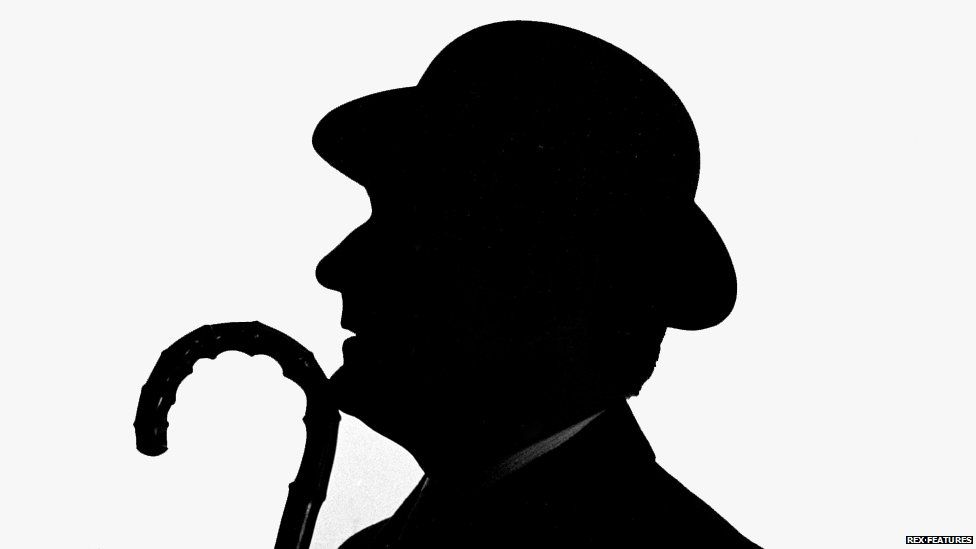 Patrick Macnee, who has died age 93, was indelibly associated with the bowler hat he wore in The Avengers. Why is this headgear so evocative, asks Mario Cacciottolo.
As gentleman secret agent John Steed in The Avengers and the New Avengers, Patrick Macnee was synonymous with his character's trademark Savile Row suits, umbrella and, of course, his bowler hat.
The hat wasn't just for show. It was, along with his sword-concealing umbrella, Steed's main weapon of choice and was regularly lobbed at villains. Lined with chainmail, at various times it also served as a flashlight, a place to conceal a gun and even as a radio transmitter.
It became - along with the catsuits of Steed's female assistants - the key visual motif of the show. In France, The Avengers was known as Chapeau melon et bottes de cuir - Bowler hat and leather boots.
It was made by the world's oldest milliner, Lock & Co, in 1850 as a form of protective headwear. Its original name was actually a Coke - named after the soldier and politician William Coke, who ordered the hat to protect the heads of gamekeepers who worked on his Norfolk farm.
According to Lock & Co, the prototype was made by Thomas and William Bowler, hat makers in Southwark, and brought to St James's Street to be tested by Coke himself.
He did so by jumping on it and, because it withstood his weight, he bought it. The Coke became commonly known as a Bowler, after its makers. In America it became known as a Derby, after the horse race.
The bowler remained most popular from its conception to around World War Two, thereafter becoming something more usually sported by City workers in London, before being reduced to something of a stereotypical curiosity.
But this headgear still has a wide range of fans and wearers today, for reasons both fashionable and traditional, from ex-boxer Chris Eubank to those marching in the Orange Order parades in Northern Ireland. And the original illustrations of Sherlock Holmes often depicted him in a bowler whenever he was in London.
Fashion historian Amber Butchart says that while the bowler hat is a symbol of middle class British respectability, it was also "something that manual labourers would wear for their Sunday best, becoming an aspirational item for them".
She also says while it is no longer commonly worn, it has retained a fondness through "theatrical associations" via such characters as Charlie Chaplin and Liza Minnelli in Cabaret, who both wore bowlers.
But the hats also have a darker place in popular culture, thanks to their time perched atop the ultra-violent Droogs in Clockwork Orange, who assaulted people while wearing that headgear.
"The bowler hat is associated with conventional living, so for those characters to wear them and commit those heinous crimes is transgressive," Butchart says.
John Steed would have soon bowled those criminals over, no doubt.