Quiz of the year pt 4: Winners of the year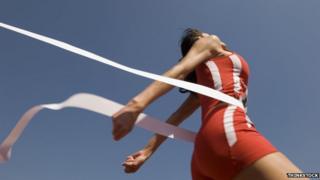 It's the fourth part of the Magazine's quiz of the year.
Today in the last part of the quiz, we're looking back at the victories, the moments of triumph, the people (and animals) who prevailed - sometimes against the odds - in 2014.
In addition to the questions above, we're also posing an extra puzzler - one photograph for each four parts of the quiz, all adding up to a single answer. Below are all four of our pictures.
In case you missed the first three parts of our quiz of the year...
Subscribe to the BBC News Magazine's email newsletter to get articles sent to your inbox.