Riba Stirling Prize 2014: Your favourite building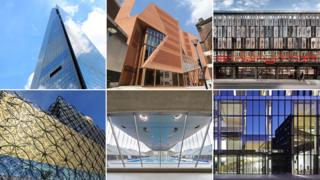 The UK's most prestigious prize for architecture, the Riba Stirling Prize, is to be awarded by a panel of experts. The BBC News Online, in partnership with Riba, looked at the six buildings shortlisted for the prize, and asked users to vote for their favourite.
The vote is now closed.
Approximately 90,000 people voted and the Library of Birmingham received the most votes.
Loading...
This vote requires Javascript.
---
BBC Riba Stirling Prize 2014
---