Been and gone: Lady who collected curious crisps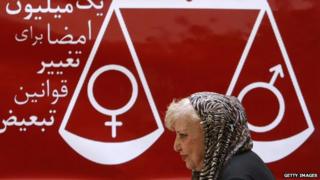 Our regular column covering the deaths of significant - but lesser reported - people in the past month.
The poet Simin Behbahani became known throughout the Middle East as the Lioness of Iran. Hailed as the greatest living Persian poet, she specialised in bringing a modern touch to the traditional sonnet known as the ghazal. She began writing under the rule of the Shah, highlighting injustices in society and the plight of the poor. She was sceptical about the 1979 Islamic revolution and when disillusion with the country's new rulers spread through Iran, people began to embrace the old styles of poetry again as a way of connecting with the past. While she had been free to write under the old regime, the Islamic authorities banned her work. Her nomination for both the 1999 and 2002 Nobel Prize for Literature also upset the new rulers who branded her as subversive. On one occasion she was arrested, at the age of 82, and interrogated for several hours.
The Scottish folk singer Jean Redpath became an authority on the traditional songs of her native land, in particular through her recordings of songs by Robert Burns set to the original music. As a young singer she found herself in New York's Greenwich Village during the early 1960s where, at one time, she shared an apartment with an up-and-coming troubadour named Bob Dylan. She became a well-known face on the American folk scene, playing in clubs and appearing on radio programmes including Garrison Keillor's A Prairie Home Companion. Her first album, Skipping Barefoot Through the Heather, was recorded in 1962 and featured her singing most of her songs unaccompanied. She later returned to Scotland but continued to tour the world. She scorned many populist songs such as Scotland the Brave. "Most well-known Scottish songs subscribe to an image of Scotland I won't touch with a barge pole," she said.
At the age of 19, Helen Bamber travelled from her London home to join members of the Jewish Relief Unit caring for survivors of the Belsen concentration camp. For two and a half years she worked with those who had suffered physical and psychological damage during their incarceration. When she returned home, she acted as a counsellor to children who had survived the Nazi death camps. The experience in caring for the traumatised victims led her first to a long association with Amnesty International, and then to her setting up the Medical Foundation for the Care of Victims of Torture. Among her charity's first tasks was to help British ex-soldiers who had been victims of the notorious Japanese POW camps. Her foundation remains the only British charity of its kind and since its inception has dealt with more than 50,000 victims of torture in 90 countries.
Katherine Ollerenshaw overcame profound deafness to carve out a distinguished career as a mathematician, politician and educator. As Lord Mayor of Manchester in the mid 1970s, she was one of the prime movers behind the creation of the Royal Northern College of Music. She was born Katherine Timpson, a member of the shoe family. She excelled at arithmetical problems as a child and went on to study mathematics at Somerville College, Oxford, having to lip read through the interview. She would not get a working hearing aid until her late 30s. She combined a teaching career with politics, serving as a Conservative councillor in Manchester for 26 years. She published a number of eminent papers on mathematics over the years as well as being one of the first people to produce a formula for solving the problem of Rubik's cube, although not without incurring damage to the tendons of her thumb. She became a Dame in 1970.
The preservation of the poet John Betjeman's legacy owes much to the work of his daughter, the journalist and writer Candida Lycett Green. Like him she was passionate about the preservation of Britain's heritage, particularly that from the Victorian era. A noted beauty, she was part of London's swinging sixties, rubbing shoulders with the likes of David Bailey, Ossie Clark and David Hockney. She was fired from her first job on Queen magazine after they found she was moonlighting in the evenings for Private Eye. After her marriage she carved out a reputation as a tenacious investigative reporter. Her greatest task was to compile volumes of her father's correspondence. These necessitated long trips to British Columbia as her father, strapped for cash, had sold most of his papers to the University of Victoria. When she got there she discovered 50,000 documents, many later ones in her father's increasingly illegible handwriting.
To ease the boredom of working on a crisp production line in Indiana, US, Myrtle Young began picking out those that reminded her of the shapes of famous people or animals. She began her collection in 1987 and her fame quickly spread. She was a guest on both Late Night with David Letterman and the Tonight Show with Johnny Carson. The latter appearance was named one of the funniest moments on US television after Carson pretended to eat one of her precious crisps. In all, she collected about 300 crisps - one of which was said to strongly resemble the comedian, Bob Hope. After her retirement she featured in TV commercials on behalf of the company and officiated as a tour guide at the factory. She transported her collection around the country but not without certain risks. "I broke Yogi Bear,'' she recalled. ''I glued him back together, but he's really not valuable now.''
Among others who died in August were:
Journalist and author Chapman Pincher
One of Britain's best known actors and directors Richard Attenborough
Composer of the musical, The Boy Friend Sandy Wilson
Freelance journalist murdered in the Middle East James Foley
Voice of the football results James Alexander Gordon
Actor & comedian Robin Williams
Radio and TV presenter Mike Smith
One of Hollywood's most glamorous stars Lauren Bacall
Subscribe to the BBC News Magazine's email newsletter to get articles sent to your inbox.