The perils of the Streisand effect
By Justin Parkinson
BBC News Magazine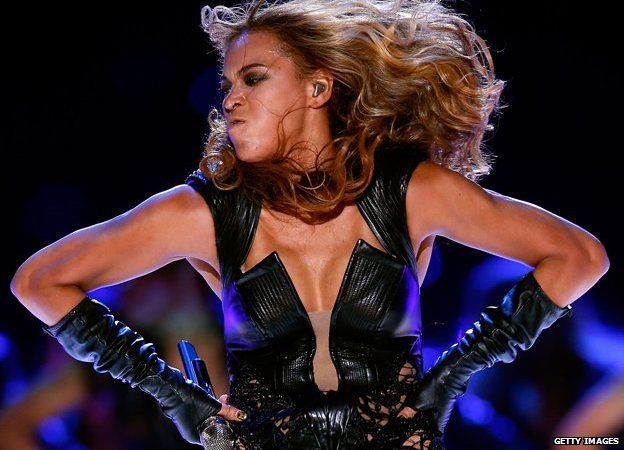 Former motor racing boss Max Mosley is suing Google for continuing to display photographs he says breach his privacy. But does pressing for information to be kept private, or suppressed, often have the opposite effect?
At first sight not much unites Beyonce and Max Mosley. But they, and several other celebrities and organisations, have become victims of the "Streisand effect".
In 2005, Mike Masnick, founder of the Techdirt website, coined the term. Two years earlier singer Barbra Streisand unsuccessfully sued photographer Kenneth Adelman, who was documenting the coastline of California, for including her clifftop home in Malibu. The resulting publicity helped drive 420,000 visits in a month to the site where the photo was published. According to documents filed in court, images of Streisand's house had been downloaded only six times before the legal action.
A few months later it was reported that lawyers for Pippa Middleton, sister of the Duchess of Cambridge, had asked for the removal of a parody Twitter feed, which offered ridiculously obvious lifestyle advice in her name, such as "Avoid getting lost by consulting with a map" and "A party isn't much fun without people attending". Its following increased.
In 2012, Argyll and Bute Council banned nine-year-old Martha Payne from taking pictures of her school meals and posting them, along with dismissive ratings out of 10, on a blog. Her family complained and this was overturned, amid much publicity. To date the blog has had more than 10 million hits and Martha has raised more than £130,000 for charity.
You don't need to be famous to suffer from the Streisand effect. Spaniard Mario Costeja Gonzalez fought a long legal battle for the right to be forgotten. He complained that a search of his name in Google brought up newspaper articles from 16 years ago about a sale of property to recover money he owed. He enjoyed a landmark victory to establish the right to be forgotten. But it is unlikely he will ever be forgotten. As of this moment, his name conjures up hundreds of thousands of Google search results.
Term first used in 2005 by Mike Masnick, founder of the website Techdirt
Denotes increased publicity as a result of attempts to remove embarrassing online content
Followed a failed attempt in 2003 by singer Barbra Streisand to sue a photographer who posted a picture of her seaside home on a website
But Max Mosley is arguably the greatest example. He is suing Google for continuing to display in search results images of him with prostitutes at a sex party, citing alleged breaches of the Data Protection Act and misuse of private information. Every time he makes a legal move in his crusade over privacy, there's a danger it becomes more likely people will seek out the very images he is complaining about.
The 74-year-old former president of Formula One's governing body FIA wants Google to block pictures first published in the now-defunct tabloid News of the World, which he successfully sued in 2008. "As the gateway to the internet Google makes enormous profits and has great influence, so I have not taken this action lightly," he has said in a statement. His lawyers add that the company should not be allowed "to act as an arbiter of what is lawful and what is not". Google says it has been working with Mosley "to address his concerns".
But is there a risk that Mosley will cause himself more embarrassment by bringing a fairly old, and perhaps half-forgotten, news story back to people's attention? A survey of Twitter shows some users are posting the pictures that he is keen to remove.
"Anyone trying to get something banned is always going to be of more interest than something that people don't seem bothered by," says Jenny Afia, head of talent at the law firm Schillings. "It's a spark for curiosity."
In previous generations there's no doubt it was more straightforward to attempt to suppress information or images. The ease of sharing now almost means that nothing can really be suppressed.
You could argue that the internet makes attempts to guard your privacy risky on a scale proportional to the likelihood of your privacy being meaningfully breached in the first place. If there was a danger that lots of people would circulate a private photo of you doing something embarrassing, it's very likely that trying to suppress it will have the opposite effect. If there was little danger that the photo would have been circulated, an attempt at suppression might not trigger the Streisand effect.
There are endless mischief-makers who would dedicate themselves to propagating information that someone wanted hidden, just for the very fact of the attempt to hide it.
Mosley is a wealthy man used to publicity. Yet suing could mean a stressful, drawn-out court case, covered in detail by the media.
"It's a horrible dilemma for people who are faced with horrible or untrue stories," says Afia. "That's where Max Mosley is very brave to keep fighting. Many people decide to let it go."
For the likes of Mosley and Costeja Gonzalez, the principle surely supersedes the actual effect of legal action. They effectively end up fighting for the right of others to more easily safeguard their privacy. Even at the de facto cost of their own.
And there's a clear difference between those fighting for a right to privacy and those, like Beyonce's representatives, who are merely trying to manage a reputation or public image. There the Streisand effect is potent. If your reaction to mockery is to try and squash it, there will be lots more mockery.
Public relations expert Mark Borkowski says modern celebrities, open to Twitter trolls and online parodies, need "the skin of a rhino".
"If it's really, really trivial you have to make the decision about whether you're going react to the person who's satirising you and potentially make it much worse."