The march of the postcode battlers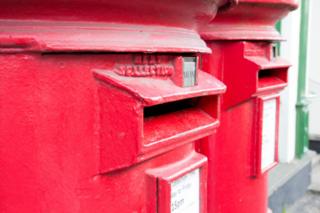 Campaigners around the UK are waging a series of hard-fought battles to change their postcodes. Why does a mail-sorting protocol arouse such strong passions?
It's a rare system of alphanumeric characters that stirs up feelings of anger, envy and intense regional chauvinism. But postcodes manage it.
To many people - not all of them estate agents - these jumbled letters and figures are as much a signifier of local identity as town or county boundaries.
As a result, aggrieved groups who feel their postcode somehow doesn't reflect their sense of place are campaigning for change with a separatist zeal that mirrors the decades-long crusade for Scottish independence.
Some residents of south London are agitating to swap the SE8 of Deptford for the SE10 of its more salubrious neighbour, Greenwich. In Sunnybanks and Tyersal, West Yorkshire, there have been petitions to change their prefix from Bradford's BD to Leeds' LS.
Windsor - famous for its royal castle - has long contained a faction determined to declare independence from the SL of Slough, best known as the setting for The Office, Ricky Gervais's depiction of white collar ennui. Agitators in Staffordshire's Moorlands have sought to distinguish themselves from Stoke-on-Trent.
In Whitton, south-west London, some locals insist they belong in TW2 (which takes in the London Borough of Richmond, to which they pay council tax), rather than TW3 (Hounslow). The people of Wirral were subsumed under Liverpool's L amid howls of protest in the 1960s before breaking out into Cheshire's CH in 1998. And so on. While in the 1980s Royal Mail felt obliged to run public awareness campaigns reminding correspondents to "Pass On Your Postcode", it appears the modern UK has become a nation as obsessed with sorting office demarcations as it is with class and queuing.
What's immediately noticeable is that these campaigns tend to support disassociating themselves from less desirable areas. In a country where so much wealth is invested in property, it's scarcely surprising that certain postcodes have become a signifier of status.
Property analyst Henry Pryor worked on the development of Chelsea Harbour, an exclusive complex of luxury apartments on London's riverside, and he recalls considerable effort was deployed to ensure it had a SW10 (Chelsea) postcode rather than the only slightly less coveted SW6 (Fulham).
There are winners as well as losers, of course. Social climbers in London's modest Kilburn district might persuade the postcode-conscious that they live in more affluent neighbouring West Hampstead, thanks to their shared NW6 designation.
For Pryor, it's entirely natural that people will seek to demarcate and live in areas of relative affluence.
"Throughout history man has found ways of bigging up an area at the expense of another - I'm sure if you went back far enough you'd find that people in Wessex were considered up or down compared with people who marauded in from East Anglia," he says.
It's not only affluent social climbers who pay attention to such matters. So-called "postcode wars" have been blamed for fuelling gang violence on inner-city streets, leaving young men afraid to stray beyond their own postal district.
And there can be good reasons for seeking to swap postcodes which have nothing to do with snobbery. A postcode might determine the GP practice with which you can register or the school your children attend.
Marketeers and businesses use credit ratings agency Experian's postcode-based Mosaic system to classify consumers. The National Consumer Council has accused organisations of using such data to discriminate against customers on the basis of where they live - with those deemed to be better off receiving superior service.
Because crime and other demographic data is categorised by postcode, your postcode can make a huge difference to your insurance premiums.
"The use of postcodes has extended far beyond their original purpose," says Helen Dafter of the British Postal Museum and Archive - hence the ubiquity of the term "postcode lottery".
People in remote areas say their postcodes are used by courier firms to justify high consignment charges. Campaigners in Caithness and Sutherland, on the northern tip of mainland Scotland, are demanding a separate postcode from the KW prefix they share with the island archipelago of Orkney.
"Every time we tell people our postcode, they think we live on Orkney," says Roger Saxon, who represents Thurso in Caithness on Highland Council. "As a result, I've had people tell me they have to pay exorbitant amounts for delivery because of ignorance on the part of suppliers."
For its part, a Royal Mail spokesperson says the existing set-up is "clear" - Wick on the mainland has a postcode using the KW1 sector while Orkney uses the KW15, 16 and 17 sectors. "The postcode is Royal Mail's operational tool designed to ensure the accurate sorting, routing and delivery of our customers' mail. Postcode boundaries do not necessarily reflect geographical or administrative boundaries," the spokesperson adds.
The fact that postcodes often straddle commonly-recognised geographical boundaries has been a bone of contention since the current system was rolled out between the 1950s and the 1970s, says Dafter. People in Brighton were quick to complain that they were attached to Eastbourne rather than the town they called home.
"It did have a strong role in regional identity from quite early on," she says. "People didn't like it if the postcode that they used didn't identify the town they lived in."
But changing one's postcode is no easy task. "It's not like applying for a personalised number plate," Dafter says.
Instead, UK's postal service is reluctant to tinker with its sorting system. "Royal Mail does not normally change postcodes unless there is a pressing operational reason to do so," a spokesman says.
However, there is a process for customers to request a change. The Royal Mail's Code of Practice states that postcodes can be altered in "exceptional circumstances" if there is evidence that all those affected are in favour.
Not that this will deter the most committed postcode zealots. Once unleashed, the passions that are inflamed by these numbers and letters are all but impossible to tame.
Follow @BBCNewsMagazine on Twitter and on Facebook