Been and gone: Hatmaker to the royals and the artist behind Korky the Cat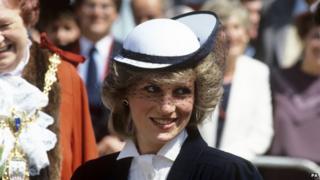 Our regular column covering the passing of significant - but lesser reported - people of the past month.
Kate Barry put the natural look of her portraits down to the experience of having been photographed so much as a child. The daughter of Bond film music composer John Barry and the Je T'Aime. Moi Non Plus singer Jane Birkin, she was brought up in the glare of publicity that surrounded her mother. She fought substance addiction in her teenage years, an experience that led to her founding a treatment centre for addicts. She began working in fashion but switched to photography in the 1990s. Her ability to put her subjects at their ease led to commissions to shoot stars such as Catherine Deneuve, Helena Bonham Carter and Carla Bruni, the portrait of the latter appearing on her best-selling debut album Quelqu'un M'a Dit. She specialised in emphasising the beauty of her subjects. "Photography for me," she once said, "has always been about building a world around women."
Author Mary Wibberley first caught the writing bug as a child when the Manchester Evening News published an article she had sent in. Encouraged by this, she continued to write during her teenage years and after her marriage. It wasn't until she was 38 when, after seven rejected manuscripts, her first novel Black Niall was published by Mills & Boon. She was an immediate hit with the loyal readership of the romantic publisher and went on to write another 47 novels before her death. She would shut herself away in a small room in her house and wrote feverishly, on one occasion completing a novel in just nine days. Fans hoping to visit the house in the genteel Manchester suburb of Worsley where she wrote will be disappointed. It was demolished by the footballer, Ryan Giggs in order that he could build his own house on the site. He did, however, retain her sun dial.
Al Goldstein brought hardcore pornography into the high street through his magazine Screw. He made no apology for the content of his publication which first appeared in 1968. Unlike magazines such as Playboy, which represented sex on its glossy pages in a far more tasteful way, Screw just got down to the basics. One of the great self-publicists, Goldstein used the columns of his magazine to lambast anyone who had offended him, from the whole of the Nixon administration, to a restaurant that failed to provide him with enough garlic in his meal. He made great claims for his magazine's influence including his review of Deep Throat which, he said, was responsible for the film's success in mainstream cinemas. He gained further notoriety on the many occasions he was arrested under obscenity laws. But when other magazines began carrying adverts for escort agencies, Screw's income dried up and Goldstein's publishing company collapsed. He ended his days in a Brooklyn nursing home.
Frederick Fox became famous for the hats he designed for the Queen. Over a period of 35 years he created an average of 10 hats a year for the monarch, often preferring to make the finished article himself. His royal hats were designed to be worn for long periods and shaped so that the Queen's face was not obscured as she met her public. One of his best-known creations was the pink hat with fabric bells which the Queen wore to her Silver Jubilee service of thanksgiving. Other members of the royal family also appeared in Fox hats, including the Princess of Wales, who swiftly became a fashion icon. Royal Ascot was a showcase for his designs and, later in his career he was among milliners who came up with the fascinator, an item that has divided opinion in the fashion world. He also designed headgear for a number of films, including the space helmets used in 2001: A Space Odyssey.
When cartoonist Charles Grigg took over drawing the Korky the Cat strip in the Dandy in 1961 he was determined to make the feline into a much friendlier-looking figure. As a result, his portrayal of the comic's leading character is seen by many enthusiasts as the definitive one. He became especially famous for the colourful covers of the Dandy's summer specials, which were anticipated eagerly by a legion of young fans. Grigg trained as an engineer but began drawing comic characters for The Dandy as a freelance in the 1950s. In 1969 he was also commissioned to produce strips for Desperate Dan, the cow pie-eating strongman, following the death of the original artist. After Grigg retired from comics he moved to drawing saucy seaside postcards for the publisher, Bamforth, which were a common sight on racks outside gift shops in British seaside towns from Cornwall to Scotland.
Gene Clair's interest in sound equipment went back to his schooldays when he and his brother Roy began business renting PA equipment to local churches and clubs. While working as an electrical engineer at a college in Pennsylvania they were asked to put together the sound equipment for a band booked to play on campus. In the event Frankie Valli and the Four Seasons were so impressed with the setup that Clair was invited to gather up the equipment and go on tour with them. News of his expertise spread and, over the next three decades Clair Brothers went from just providing sound equipment made by others to designing their own including an innovative four way speaker system. Gene ran the mixing desks for live performances by some of the biggest acts of the period including The Moody Blues, Blood, Sweat & Tears, Elton John and Michael Jackson.
Among others who died in December were:
Colin Wilson, philosopher and novelist
Nelson Mandela, South Africa's first black president
Stan Tracey, jazz pianist
Peter O'Toole, Lawrence of Arabia star
Joan Fontaine, Oscar winning actress
David Coleman, sports commentator and presenter
Follow @BBCNewsMagazine on Twitter and on Facebook
On a tablet? Read 10 of the best Magazine stories from 2013 here