Been and Gone: The pilot who helped sink the Tirpitz and the high priestess of Isis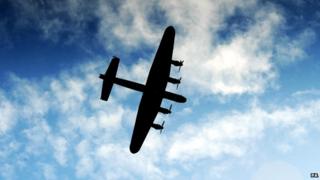 Our regular column covering the deaths of significant - but lesser-reported - people in the past month.
John Graham - or Araucaria, as he was known to readers of the Guardian newspaper - was one of the UK's best loved crossword setters. A Church of England priest, Graham began setting puzzles in 1958 but took up the job full time in 1970 having lost his church living as a result of a divorce from his wife. His nom de plume, the Latin name for the monkey puzzle tree, summed up the conundrums he set his readers. Araucaria became well known for his love of anagrams and his skill meant he was often asked to compile the bumper crosswords which appeared in the Guardian on bank holidays. In typical style, he announced that he was suffering from oesophageal cancer through a series of clues in a crossword. Araucaria continued to report the progress of his illness through further clues in his crosswords which gave answers such as "nil by mouth" and "time to go".
Her father believed that women should not be involved in politics, but Hetty Bower was a campaigner throughout her long life. She was 13 at the end of World War 1 and vividly remembered soldiers returning wounded from the front line, a sight that made her a lifelong advocate for peace. She took part in the General Strike of 1926 and was in Cable Street 10 years later when locals clashed with Oswald Mosley's Blackshirts. She had been attracted to the Communist Party but joined Labour instead. Bower was a founder member of CND and took part in the first Aldermaston march. She quit Labour over the invasion of Iraq but returned to the fold, and at the age of 104 she received a standing ovation after addressing a fringe meeting of the party conference. "We may not win by protesting," Bower once said. "But if we don't protest we will lose."
It was Mavis Lever's command of German that saw her recruited, while only a teenager, as part of the wartime British code-breaking unit at Bletchley Park. The team's main task was to decipher intercepted messages sent by the Germans using their Enigma coding machines. She was part of the group that deciphered a message which led to the British victory over the Italian navy at the Battle of Cape Matapan in March 1941, an action in which a young midshipman named Philip Mountbatten took part. Later that year she broke a message which enabled the British to work out the wiring of a version of Enigma used by the German military intelligence service. During the war she married a fellow code-breaker, Keith Batey. She later became an expert on historic gardens and published a number of books on the subject.
The fashion for having personalised number plates owes a great deal to Noel Woodall, who took an interest in the subject after seeing such a plate on a car in Blackpool. Personalised plates were not new - indeed the flamboyant Tory MP Sir Gerald Nabarro owned plates NAB 1 through to NAB 10, but Woodhall was the first man to set up a company expressly to buy and sell them. He had the idea of writing to personalities across the UK asking them for the stories behind their own plates. The result was a book on celebrity plates which did much to publicise the subject. Among the stars who replied were Norman Wisdom (NW 4), Arthur Askey, (AA 10) and Harry Secombe (HS 92). He went on to write more than 20 books and was one of the founders of the Personalised Number Dealers Association, set up to represent firms dealing in the increasingly popular craze.
Tony Iveson piloted one of the RAF bombers sent to Norway in 1944 to sink the German battleship, Tirpitz. A sister ship to the Bismarck, she was threatening Allied convoys to Russia, and Churchill made her destruction a priority. On 12 November that year, Iveson was piloting one of the Lancasters of 617 Squadron, already famous for the Dambuster raids. Using five-ton bombs designed to pierce the ships armour, they managed to put enough holes in her hull that she rolled over and partially sank. After the war he worked in television and public relations, at one time being involved with early broadcasts by Granada TV. He was also one of the foremost campaigners for a memorial to the men of Bomber Command, 55,000 of whom died during the war. He was in his nineties before his dream was realised and his comrades were commemorated at the memorial in London's Green Park.
The Fellowship of Isis was co-founded by Olivia Robertson as a spiritual organisation dedicated to promoting the Egyptian goddess as the epitome of the feminine aspect of the divine. Despite accusations that this was a pagan organisation, Robertson pointed out that it was open to members of all religions and of none. Much of her childhood was spent at her family's ancestral home, Clonegal Castle in County Carlow, Ireland. After war service as a nurse she turned to painting and writing, publishing six books by 1956. She moved back to Clonegal to live with her brother and his wife and it was at the castle that the Fellowship of Isis was formed in 1976. She wrote a liturgy for the new organisation basing much of it on ancient myths and rituals. In 1993 she was invited to attend the Parliament of the World's Religions where she met the Dalai Lama.
Among others who died in November were:
John Cole, former BBC political editor
Lewis Collins, star of The Professionals
Sir John Tavener, composer
Doris Lessing, writer and Nobel laureate
Frederick Sanger, twice winner of the Nobel prize for chemistry
Follow @BBCNewsMagazine on Twitter and on Facebook