Why do public figures choose not to reveal their illness?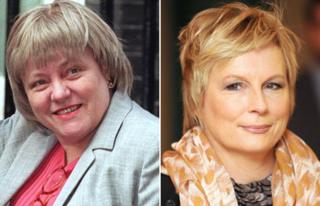 French minister Dominique Bertinotti has revealed she was diagnosed with breast cancer eight months ago. She says she didn't make it public earlier partly because she didn't want people to focus on the cancer. Why do public figures choose not to reveal serious illness?
When French President Georges Pompidou died in office in 1974, it was a great shock to many. He had managed to keep completely secret that he was suffering from the rare cancer, Waldenstrom disease.
After asking his personal doctor to lie about his disease for 10 years, former President Francois Mitterrand finally had to announce his advanced prostate cancer in 1992.
British minister Mo Mowlam tried to keep her brain tumour secret but eventually revealed it after newspapers printed barbs about her appearance.
Other public figures have only chosen to discuss the disease after a successful treatment. The Archbishop of York, Dr John Sentamu, only disclosed he had prostate cancer after his successful operation in May this year. And comic actor Jennifer Saunders publicly spoke about her breast cancer after eight months' treatment.
But others are open from an early stage. Vinnie Jones, the footballer-turned-actor, revealed this week he was being treated for malignant melanoma skin cancer and TV host Sir Michael Parkinson announced earlier this year he had been diagnosed with prostate cancer.
Does being a public figure play a role in the choice people make not to reveal their disease? Being in the public eye is an additional burden when coping with a life-changing diagnosis.
Bertinotti spoke about her condition only to a handful of family members, a friend, three people from her staff and President Francois Hollande.
"Would I have remained silent if I hadn't been a political woman?" she told Le Monde newspaper. "I don't know. Instinctively, I didn't want to place the cancer at the centre. I was OK with being a minister, who was sick, not a sick person who was a minister. It is such a shock. I didn't feel strong enough to handle the look of the others in addition."
"I can understand why some people would choose to keep it secret because if they are handling something that has a lot of influence on many people, it can take away the message they want to convey," says Jan Caston, author of the charity book Living with Cancer - The Year When Even The Dog Got Cancer.
Others believe being a public figure doesn't necessarily play a role.
"To keep their cancer secret is their own decision. It's not a scandal because it is someone's personal choice," says a spokeswoman from the Macmillan Cancer Support charity.
"It is a disease that you cannot forget. Minister or not, it gets under your skin," Bertinotti says.
The choice whether or not to reveal you have a cancer "has a lot to do with personality", says Julia Langdon, author of Mo Mowlam: The Biography.
"Mo projected a personality which was a very 'can-do person' who was on top of everything. She presented differently from the way she really was. She was a 'hail fellow well met' type of person - it was a pretence.
"She projected an image of herself as being available to everybody but she wasn't. She was a very private person."
Mowlam had been unwell for 18 months before she was finally diagnosed with cancer and at the time the only person she told was her husband.
"And although Mo [later] told Tony Blair he nevertheless made her secretary of state for Northern Ireland," Langdon says.
But Langdon says she believes that Mowlam being a politician didn't have any impact on her decision not to reveal it. "It wouldn't have been different if she hadn't been in politics. All of her life, because of her personality, she didn't let on to things."
There are some people who would expect politicians - and to an extent business leaders - to be open about their health because so much is riding on their ability to work. But like anybody else, most public figures have a desire to keep some things private.
Mowlam's cancer became part of the story of the ultimately successful negotiations over the peace process in Northern Ireland. "Mo used it as a political tool. When giving interviews she would take her wig off to shock people and to encourage sympathy," Langdon says.
Bertinotti told Le Monde that politics had also helped her to remain strong. "I had to take care of myself twice as much. I got up one hour earlier every day to get dolled up. The worse it gets, the more make-up you put on."
After 40 years as a political correspondent at Westminster, Langdon says she has seen how politicians don't want to appear vulnerable.
But being a public figure or not, it all comes down to the same fear of people feeling sorry for you.
"I have had cancer myself, and I didn't want to tell too many people because I did not want pity," Langdon says. Although cancer can now be treated, the word itself is still redolent of death and misery, she says.
So why has Bertinotti decided to talk after eight months of almost absolute silence?
"To help change the social attitudes towards this disease which is terribly distressing. To show that you can have cancer and still continue to work. So that employers understand that long sick leaves are not necessarily the best solution. So that there is less fear and more understanding," she said.
"Choosing to remain silent is a private matter. As a minister, my only question was to find out if I was able to fulfil my mission. And I have."
Follow @BBCNewsMagazine on Twitter and on Facebook