Trending: The ethics of live-tweeting a break-up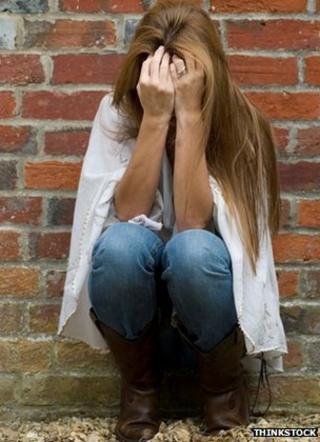 The apparent break-up of a young couple in New York has been documented by their neighbour - a comedian - who live-tweeted the whole episode. His tweets have been widely shared. But is it OK to live-tweet something you just happen to overhear?
Eavesdroppers who turn to Twitter have made waves several times in the past, for example the tweeting of off-the-record briefings by a former National Security Agency (NSA) chief. So Brooklyn-based comedian Kyle Ayers was following a rich, if controversial, trend when he apparently live-tweeted the break-up of a young couple on an apartment rooftop on Sunday night.
"A couple is breaking up on my roof right now. I was just trying to enjoy the view. Now I will live tweet the breakup. #roofbreakup," tweeted Ayers, shortly before 20:00 (01:00 GMT on Monday).
Cue 50 tweets over the next half hour detailing emotional outbursts, awkward silences, glares and questions about love before the emphatic: "RACHEL IS WALKING AWAY #roofbreakup".
Whether or not the episode was real, or a sketch for artistic purposes, is unclear. The #roofbreakup hashtag went viral in a matter of hours, generating 3,000 tweets from a dozen countries including Brazil, Malaysia and South Africa. Most of those responding to Ayers' narrative found the episode amusing, rather than heart-wrenching. Princess Francisco tweeted: "@kyleayers you made me laugh tonight- love from Philippines #rooftopbreakup." Tweeter Neil Sparkes, enthused: "This epicness of #rooftopbreakup has earned @kyleayers a follow. Take my follow Kyle. TAKE IT ALL!"
City University journalism professor Roy Greenslade says social media has magnified the issues faced by traditional newspapers in the past. Some journalists might violate people's privacy to focus only on public interest issues, but others do it to uncover salacious human interest stories. "When Mark Zuckerberg said in 2010 that there's no such thing as privacy, people didn't take him seriously - but this is a perfect example," he says.
The #roofbreakup story may be the work of a nosey parker, but what is there to stop an opportunist in a public place in a country with no privacy laws? "The technology exists and we can't control how people are going to use it," says Greenslade. "People just need to be aware this is what happens these days."
In other words, if you're thinking of breaking up and you don't want the incident plastered all over the internets, pick a country with strict privacy laws or a secluded spot. And keep an eye out for strangers tapping intently on their phones.
Reporting by Michael Hirst