US spies on 'the entire globe', experts say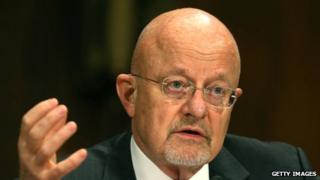 People and nations spy, even on friends. But in the realm of international electronic espionage, the US wields a nuclear arsenal while the rest of the globe fights with guns.
The rusted gates in front of a building in Washington DC creak when they open and bang when they close. A camera anchored on a guardhouse watches the entrance.
On a blustery Thursday afternoon, three women stand outside the building, smoking. It is, after all, the French embassy.
The gates are designed to ward off intruders. So are security measures for computers and phones inside the building. They are, however, no obstacle for American spies. The embassy, at least according to media reports, has been bugged.
Meanwhile computers used by French delegates at the UN have reportedly been under surveillance, as has the mobile phone of German Chancellor Angela Merkel. And the US National Security Agency has monitored millions of French telephone calls, according to Le Monde.
According to the press accounts, Americans have been engaged in espionage on France, Germany and other countries - on a scale so vast that even jaded officials say they are taken aback.
"I am not naive. I know intelligence services have to do their job. But if it is true, it's deeply shocking," says one Western official.
"And if it's confirmed, the expression 'abuse of power', which has been used here and there, would not be entirely wrong. Of course, we are giving the US a chance to explain."
James Clapper, US director of national intelligence, has contested as "inaccurate and misleading" the press accounts about US electronic espionage. US officials have not denied spying on Ms Merkel, nor on the French diplomats.
US officials and those from other countries are still arguing over what happened. But no-one denies that nations spy, even on their friends.
"The rule is that everybody spies on everybody - except when they have an agreement not to," says Steven Aftergood, head of a project on government secrecy at the Federation of American Scientists. "And then they may still do so."
Even given that tacit understanding, the US stands apart in the scope of its espionage capabilities.
"Every country has weapons for spying, but most have the equivalent of a howitzer," says James Bamford, who has written extensively on the National Security Agency. "In terms of eavesdropping, the US has a nuclear weapon."
Aftergood says, "We are photographing and listening to the entire globe."
In recent years, advances in technology have enabled the US to expand its electronic spying dramatically. The growth was driven in part by the effort to monitor threats after the al-Qaeda attacks in 2001.
Yet European officials say wide-scale surveillance operations on citizens and world leaders are harder to justify than monitoring of suspected al-Qaeda leaders.
The Europeans wonder not only why Americans would spy on their friends, but also whether these surveillance operations are legal.
A former US official says they are considered carefully at the highest levels. A decision to spy on the head of a Western government, for example, would be authorised by the president. The president would seek advice from the National Security Council, a team of senior advisers.
Researchers and former officials say decisions to spy on foreign leaders were likely made long ago - and adopted by presidents who later came into office.
Spying on a foreign leader falls under executive order 12333, which covers espionage necessary to protect US interests.
"Timely and accurate information about the activities, capabilities, plans and intentions of foreign powers, organizations and persons and their agents, is essential," the order reads.
Intelligence researchers and former US officials describe it as an open secret that even the closest of geopolitical allies spy on one another.
"Allies spy on each other because they don't have identical interests," says Jeffrey Richelson, author of The US Intelligence Community. "There are very few allies that are so close that there's no point in collecting intelligence."
In the 1920s and '30s, the UK used covert methods to monitor the US, he says.
At some point following the end of World War II, the Americans and the British agreed no longer to spy on each other. Eventually they decided to include Australia, Canada and New Zealand in their consortium, a group known as the "Five Eyes" alliance.
Espionage is part of statecraft, and these kinds of secret operations date back centuries.
Today, however, because of revelations in the mass media - provided by ex-NSA contractor Edward Snowden, for example - ordinary citizens, and not just spies and high-level officials, know about their governments' activities.
"The politics of the debate have changed," says Suzanne Nossel, a former deputy assistant secretary of state in the Obama administration.
"Things that we once suspected that were going on are going on. And things we never dreamed of are going on. There's no way that Europeans can lie back and accept that."