Cory Monteith: The heroin users who don't fit the 'junkie' stereotype
By Jon Kelly
BBC News Magazine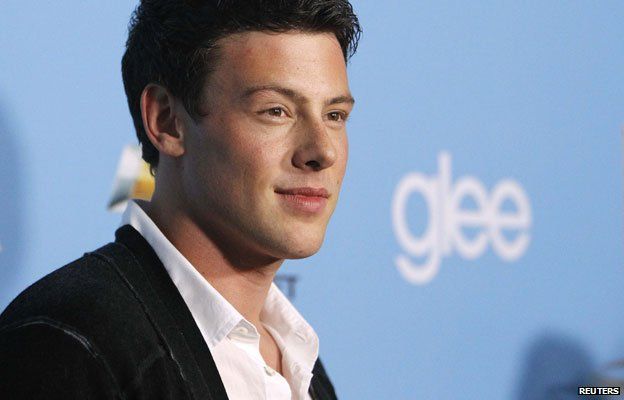 Fans were shocked when fresh-faced Glee actor Cory Monteith died from a heroin and alcohol overdose. But he is far from the only drug user to depart from the stereotype.
With his clean-cut Hollywood appearance, Cory Monteith didn't look like most people's idea of a heroin addict.
Monteith's death in a Vancouver hotel room revealed a very different side to the young actor. He had struggled with addictions since his teens and checked into a rehab clinic as recently as April.
But what appeared especially shocking to fans and onlookers was the contrast between Monteith's seemingly healthy appearance and the usual depiction of a heroin user - destitute, bedraggled and wizened.
According to the US gossip magazine People, Hollywood was "stunned" by his death, although those who knew him well were less surprised.
The tragedy recalled the 1993 fatal heroin and cocaine overdose of 23-year-old River Phoenix, which appeared even more shocking because of the actor's squeaky-clean reputation.
But experts in drug rehabilitation say it is far from uncommon for serious drugs problems to pass largely unnoticed by all those other than the patient's closest friends and family for lengthy periods of time.
"I've known the full array of addicts - a doctor, a vet, a city banker who's been on methadone for 15 years," says Mark Johnson, a former heroin user and the founder of ex-offender charity User Voice.
"None of them looked like the kind of addicts you see on TV."
Neither did Monteith. According to reports, he began abusing substances from the age of 13 and had his first and ultimately unsuccessful stint of rehab at 19.
Despite this, when he was put forward for the part of an addict in the film McCanick, director Josh C Waller feared Monteith did not look the part.
"In my mind, I was envisioning a teeny little drug guy (for the role), but Cory Monteith is this tall, strapping man," Waller told the Los Angeles Times.
For this reason, serious drug problems by apparently healthy, prosperous individuals often slip under the radar, says John Marsden, a reader in addiction psychology at King's College London.
"Wealthy, socially included people will be able to pass unnoticed for longer," says Marsden.
"It's not about emaciation and having a needle sticking out of your arm."
While the physical effects of some drugs - like the "meth mouth" associated with methamphetamine use - can be marked, with many drugs the picture is more complicated.
Heroin addicts who appear thin and gnarled typically do so as a secondary effect of the substance they are abusing, Marsden says. It's not necessarily the heroin itself, but the terrible lifestyle that can go along with it. People who don't eat enough soon look emaciated.
As their dependence deepens they will often end up relying on crime to pay for their habit and, as a result, become socially isolated. The effect of all this will take its toll on their appearance.
An individual with financial resources, by contrast, may be able to continue while attracting far less attention.
If they do not need to steal or resort to prostitution to buy drugs they are less likely to come into contact with the criminal justice system. Putting food on the table will not be an issue.
It's very rare that this can continue indefinitely, even for the wealthiest addicts. The vast majority will see their habits spiral further and further out of control, says Marsden, as in the tragic case of Hans and Eva Rausing.
The decomposing body of Eva Rausing was found at the multi-millionaire couple's home in July 2012 and her husband was given a suspended sentence for preventing the lawful and decent burial of her body. Judge Richard McGregor-Johnson said the case demonstrated the "utterly destructive effects of drug misuse".
But until rock bottom is reached, the stereotypical portrayal of the drug user means that those with problems often do not get the help they need, warns Johnson.
"It means people look at an addict and think, 'Oh, he's not as bad as that.' It allows the denial to carry on."
The circumstances surrounding the death of Cory Monteith remain unclear, although the coroner who ruled the actor died of an overdose said there was nothing to suggest his death was "anything other than a most tragic accident".
There have been suggestions that, by abstaining during his most recent rehab treatment, he may have lowered his tolerance to heroin, meaning his body was unable to cope when he relapsed in Vancouver.
But the widespread misconceptions about the addictions that consumed Monteith certainly didn't help him either.