Snowden case: 10 things to pack when you are a fugitive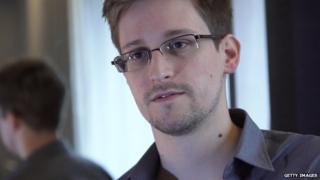 It is never easy deciding what to pack for a long trip away from home - but the chore is especially tricky for Edward Snowden, an international fugitive from the law.
US officials have accused Snowden of violating the Espionage Act of 1917. They have also made it hard for him to travel - the state department has revoked his passport.
Nevertheless, Snowden has been "very nimble" in sidestepping the obstacles and avoiding the US authorities, says Jacques Semmelman, a New York lawyer who specialises in extradition.
Snowden is now believed to be in a transit zone at a Moscow airport - and he may soon set off.
Here are ten packing suggestions for the man who has acknowledged disclosing top secret US intelligence and surveillance programmes to the news media.
1. A laptop with data protection. Snowden has reportedly been travelling with four laptops filled with government documents - information US authorities would like to have.
2. A fake moustache. Snowden is not the first American in Moscow who has tried to keep a low profile. Nor would he be the only one to use a quaint-looking disguise.
Another US citizen, Ryan Fogle, travelled around the city with an espionage kit, according to the Russian authorities who arrested him last month.
Fogle, who worked for the US embassy, was caught with a pair of sunglasses, a compass and two wigs, Russian authorities said. He was accused of being a spy and ejected from the country.
3. Krispy Kreme doughnuts, one of Snowden's favourite snacks, according to Reuters.
They will be hard to find in the places he is likely to end up, whether Caracas, Quito, Havana or another far-flung city.
If, as is speculated, he seeks asylum in Ecuador, the nearest Krispy Kreme franchise will be in Miami, Florida, more than 1,500 miles (2,414km) away across the Caribbean sea.
4. A RFID shield pouch. This protects documents and credit cards from people who may be using surveillance tools to read them from a distance.
5. A hoodie and miracle fabric shirts. You can wash the shirts easily in an airport bathroom, useful during layovers and stays in transit zones.
And hoodies are also easy to care for, as well as comfortable on flights. Snowden has worn them for years, dating back to a simpler time when he lived in Maryland and watched anime.
6. An iPad. And he can download New York Times crossword puzzles and an online subscription to the paper so he can find out what people are saying about him when he is abroad.
In addition, noise-cancelling headphones provide peace in the hurly-burly of a transit zone and also during a bumpy flight.
7. A copy of Lonely Planet Ecuador. Snowden can start planning an itinerary for his next outing. Another book he has looked at recently, according to the Guardian, is Barton Gellman's Angler. Snowden might want to bring it along.
The book is about Vice-President Dick Cheney, who prefers to operate in the shadows and may have advice to offer Snowden during his journey.
8. Phone numbers and accessories. He may want an international roaming package so he can call friends and family from a mobile phone in whatever city he goes to. While he is still in the transit zone, he could probably use the phone number for a pizza delivery place near Sheremetyevo airport. There may not be many pizzerias in the place where he goes.
9. Fyodor Dostoyevsky's Crime and Punishment on tape. A classic Russian novel, with a recent edition weighing in at 446 pages. This makes it a good book for a long layover.
It is also a gripping tale of misdeeds and self-pity. "Do you understand, sir, do you understand what it means when you have absolutely nowhere to turn?" says the drunk Marmeladov, in the novel.
Raskolnikov committed murder, while Snowden has been accused of leaking government documents to the media. Still, both wonder whether or not the authorities will arrest them.
For this reason Snowden can understand Raskolnikov's plight in a more profound way than most .
10. A camera phone. Snowden is going to get some epic selfies.