Tweets of the week: Movember, Morsi and Mitt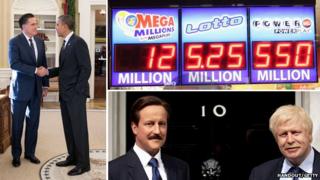 For the week of 30 November, here is the news making waves in America, condensed into 140 character or less.
1. Black Friday, Cyber Monday, Small Business Saturday, Giving Tuesday. Ugh. How about Leave Me Alone Wednesday?
Slate's Farhad Manjoo (@farhadmanjoo) is frustrated with the after-Thanksgiving events designed to get people to spend or give their money.
2. Fiscal Cliff = worst fraternity nickname ever
NBC News correspondent Jake Tapper (@jaketapper) on the phrase that's on everyone's lips in Washington, DC.
3. Agree w/Stuart Stevens: Romney campaign was a "national movement". Latinos & women across the nation moved as far as they could from him.
Ana Navaro (@ananavarro), the national Hispanic co-chair for the McCain campaign in 2008. Romney's campaign chief of staff Stevens wrote an opinion column this week praising Romney's campaign as a "national movement".
4. Frankly, these winning Powerball numbers make no sense at all. It's like they picked them entirely at random.
National Review Online writer Jonah Goldberg (@JonahNRO). He was one of millions of losers in the $587.5m Powerball lottery.
5. I'm unfollowing the guy who only tweets when Lindsay Lohan gets arrested. He tweets too much.
Comedy writer Eli Braden (@elibraden). The actress Lohan was arrested again in New York City for allegedly punching another woman at a nightclub.
6. Our "white turkey chili" Twitter filter is paying MASSIVE dividends right now.
The Huffington Post politics (@HuffPostHill) Twitter feed. Mitt Romney and Barack Obama met for a private lunch this week. The only substantial information to be released by the White House was the menu: south-western grilled chicken salad and white turkey chili.
7. Why can't a Congress elected from a huge demographically, geographically and ideologically diverse country just agree on everything?
New York Daily News editorial writer Josh Greenman (@JoshGreenman) can't understand what's keeping the fiscal cliff talks from progressing.
8. I didn't participate in No-Shave November this year, but you can be sure I'll be taking part in No-Bathe December!
Photographer Michael Deppisch (@deppisch) wonders how long the trend of ceasing grooming in the name of charity will last.
9. God told me not to watch "Two and a Half Men" YEARS ago.
Actor James Urbaniak (@JamesUrbaniak) after Angus Jones, an actor on the television series Two and A Half Men, appeared in a YouTube video begging viewers not to watch the show. He cited his Christian faith.
10. Whoever interviews Morsi next, please ask him, "Fantastic Voyage or Alphaville?" Be sure to set aside time for him to deconstruct them.
NPR social media editor Andy Carvin (@acarvin) wonders how the Egyptian president feels about other 60s sci-fi classics. Morsi gave an interview to Time Magazine in which he compared his country's current struggles to the conflict in the Planet of the Apes.