The recipe rage problem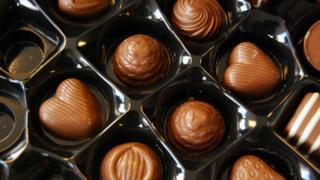 Cadbury's famous Milk Tray chocolates have been the subject of criticism recently, with reports of a number of consumers claiming they don't taste like they used to. So why do reworked recipes cause a public outcry - often some time after the changes have taken place?
It's not hard to find an excuse to sample some old favourite treats - chocolates in particular. And a number of newspaper commentators were recently prompted to delve into a box of Milk Tray after it was noted that former fans were taking to social networking sites to lament the chocolates' "changed recipe" - and the missing coffee flavours.
Mail columnist Jan Moir, for one, penned an ode to "Britain's favourite chocs", criticising the "smaller, meaner" replacements.
However, Cadbury spokesman Tony Bilsborough says, if anything, the chocolates have undergone fewer changes over the past five years than in previous decades. Milk Tray, which dates back to 1915, is continually being updated to reflect consumer tastes, he says. Flavours such as apricot, marzipan, violet and rosewater were phased out long ago in favour of more contemporary tastes, he says.
Bilsborough says the most recent significant change was in 2007 when the company removed artificial colourant from its chocolates. The company hasn't made any major alterations in recent years, nor witnessed an upsurge in complaints about Milk Tray, he adds.
"We're continually updating our chocolate, but I don't believe there's been one in the past two to three years."
The focus on Milk Tray is just the latest in a long line of public anxiety over tweaks to other food and drink.
The most iconic example is the Coca-Cola Company's attempt to reformulate the world's most popular soft drink on April 23, 1985 - "a day that will live in marketing infamy", according to the company's website. "New Coke" marked the first formula change in 99 years, and a public firestorm forced the company to restock shelves with the original coke, rebranded Coca-Cola classic, three months later.
Tea marketer Twinings also felt the backlash of public discontent over changes to its 180-year-old Earl Grey tea in April 2011. Initially refusing to capitulate to Earl Grey purists, only four months later the tea company reintroduced the original under a new label - Earl Grey The Classic Edition.
Adding to the tempest around altering traditional teatime treats, United Biscuits slashed the fat from McVitie's Digestives in 2009. The Daily Mail reported customer complaints over what critics deemed a blander, more brittle biscuit - however, the company claims it hasn't changed the recipe for more than two years.
HP Sauce also felt the delayed wrath of its most devoted connoisseurs. Parent brand Heinz reduced the salt in the popular brown sauce in November 2010, but it wasn't until September 2011 that the hullabaloo over the salt loss commenced.
According to consumer marketing researcher Vincent Mitchell of Cass Business School, people become "habituated" to certain products - particularly pleasurable ones, such as tea and chocolate.
So much so that "any minor change in what you usually consume is easily noted," he says.
"They like this tea with one sugar and a little bit of milk and they consume it almost on a daily basis, and the same with people who are chocoholics," he says.
Foods that are used as rewards or treats tend to draw more public ire when they're changed, he says.
"You reward yourself with a nice cup of tea and a biscuit, you reward yourself with your favourite chocolate from the tray, and that reward is something that you look forward to.
"If someone changes the reward... then that doesn't seem like the same reward, and that makes people feel a lot worse than if you were simply changing their toilet paper or frying pan," he says.
Companies often alter old recipes to meet new nutritional and regulatory requirements, says food technologist Lindsey Bagley. And many innovate recipes to keep up with changing consumer tastes. In the case of Cadbury, this translates to continually updating the chocolate selection.
"You don't want to have a box of chocolate where one variety is always left at the end - the ones that no-one likes," she says.
Then there's the nostalgia factor. Companies such as Cadbury and Twinings are "longstanding, historical brands", and attempts to change them are met with a lot of resistance, Mitchell says.
The risks for getting recipe changes wrong are huge. They can ruin long-established brands, according to food and drink consultant Steve Cadwallader. Major corporations tend to be very reluctant to alter their products and only change recipes after "immense soul searching", he says.
Sometimes it comes down to commercial pressure and trying to hold off a price increase, says Cadwallader.
The "eye-watering" price increases in raw materials over the past four years have forced some companies to search for cheaper alternatives to traditional recipes, he says.
In the crowded food and drink industry, producers also leverage recipe changes as a marketing strategy, according to Mitchell.
"Where markets are intensely competitive, actually getting people to recognise your brand costs millions and millions. One of the ways you can get more recognition to break through the competitive noise is to change your recipe with a view that the press and social media will be covering it," he says.
According to Mitchell, companies would also do well to follow what he describes as the "Coke classic phenomenon".
"They can make a big play of reintroducing the favourite, because they're seen to respond to what customers want, it's a win-win situation," he says.