News tweets: Gosling to the rescue?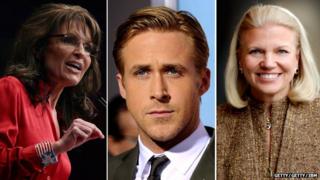 For the week of 1 April, here is the news - condensed into 10 topical tweets, some more serious than others.
1.Been feeling that my life has become staid and routine. Have decided to hire Keith Olbermann.
National Public Radio host of "Wait Wait, Don't Tell Me" Peter Sagal (@petersagal), after TV host Keith Olbermann was fired from his job at Current TV. Olbermann, who has sued Current for $50m (£31.5m), has a history of tempestuous relationships with his employers.
2.Republican-appointed Supreme Court justices: They'll get the government off of our backs. And into our anuses.
Huffington Post writer and privacy advocate Radly Balko (@radlybalko) on a new supreme court ruling that permits strip-searches for any prison inmates, even those arrested for minor charges.
3.I was crossing 6th avenue in a new pink wig. Not looking the right way because I am from London. Ryan Gosling grabbed me away from a taxi.
British tourist Laurie Penny (@pennyred) who set off a media fire storm when she reported her close call with the film star. Gosling's managers declined to confirm the story.
4.Because we in the MSM beat up on Sarah Palin's speech so much, it is incumbent on me to note she just used "For whom?" correctly.
Time television critic and member of the mainstream media (MSM) James Poniewozik (@poniewozik) after Sarah Palin guest-hosted the Today show on Monday.
5.Did America know that when we made AMERICAN PIE a hit in 1999 we were signing on for a multi-decade commitment?
Writer and editor of the AV Club Keith Phillips (@kphipps3000), bracing himself for the fourth instalment (along with several direct-to-video chapters) of the American Pie franchise.
6.Yahoo says 2,000 layoffs mean 'bold, new, smaller, nimbler' company. More meaningless clichés as we get them
Blogs editor at the Guardian Matt Wells (@matthewwells) waits for real details in the wake of mass layoffs at Yahoo.
7.Seriously, if there were a Pulitzer for photos that started memes, the Hillary Text pic would win it.
Marketing professor Amanda Bower (@heyprofbower) on the photo that launched a thousand jokes. A shot of Hillary Clinton texting in sunglasses while on a plane has lead to a Tumblr and a lot of Twitter chatter about the coolness of the Secretary of State.
8.I thought the Buffett Rule was use a clean plate every visit, but the one about taxes sounds good too.
Internet humourist PourMeCoffee (@pourmecoffee) learns about tax policy.
9.I can't believe Augusta doesn't have a single caterpillar member.
Nathan Wurtzel (@NathanWurtzel) after Republican National Committee chairman Reince Prebus's statement that the media could drum up a "war on caterpillars" the same way they've reported on a "war on women". This week also saw controversy over whether the Augusta golf club, which has no female members, would offer a complimentary membership to Virginia Rometty, CEO of IBM. Top sponsors of the Master's tournamet usually receive such an honour.
10.Can't spell "dominant undefeated juggernaut" without M-E-T-S.
WNYC reporter Jim O'Grady (@jimog) celebrates the opening day of baseball season. The New York Mets won their first game, but fans are sure the inevitable collapse will come soon enough.
For style reasons, some texts have been edited to remove URLS.