Energy switching: Why the customer inertia?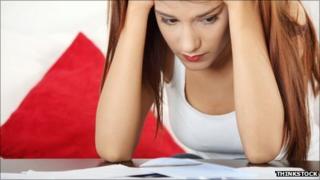 Customers are constantly being urged to switch utility providers. But what are the psychological barriers that stop them?
We're more likely to get divorced than move bank accounts. Four-fifths of people cannot be bothered to look for cheaper gas or electric bills despite the urging of numerous consumer gurus to switch.
In short we'd rather pay hundreds of pounds a year extra on phone, broadband and utility bills rather than have to enter the mind-numbing world of the price comparison websites.
The inertia of the British public has been highlighted after Energy Secretary Chris Huhne chastised people for not seeking out the cheapest gas and electricity deals. "They do not bother," he said in an interview with the Times.
"They spend less time shopping around for a bill that's on average more than £1,000 a year than they would shop around for a £25 toaster." He denies accusing the public of "laziness" but many consumer experts say that the public are apathetic about getting a bad deal.
Energy regulator Ofgem found in a survey this year that four out of five consumers are failing to shop around for gas and electricity, costing themselves an extra £100 a year.
So why are people so reluctant to save money on bills when they delight in bargains at the supermarket or online?
For some it's a lot of hassle thinking about what, for most people, is a fairly dull subject.
There is also the possibility that the public is suspicious of firms who try to lure them away from their current provider. In July, a committee of MPs said that energy firms were using "Del Boy" tactics to get consumers to switch provider.
Consumer experts also say that many consumers wrongly fear that by moving, their service may be interrupted. In most cases - broadband apart - this worry is false.
Energy is the most glaring case because the product - gas in the pipes and electricity in the wires - is identical whichever provider you opt for. The only difference is the cost and the call centre you have to deal with.
Tom Lyon, energy expert at price comparison site uSwitch.com, says it takes no more than 15 minutes to change energy provider. "It's not a particularly sexy or fun thing to do. But if you've never switched before you could save £300 to £400 a year."
Misleading doorstep selling when the energy market was first liberalised may be partly to blame for people not trusting the firms involved, he says.
Then there's the question of price. How do you know that as soon as you move the new firm won't raise prices?
There's another reason why people don't switch, says Moneysavingexpert.com founder Martin Lewis. People want instant gratification but the savings from switching may take time to register. For that reason people should stop talking about monthly bills and focus on the annual amount, he says.
Some might argue that the consumer websites have an interest in people moving around. Which? and uSwitch receive a fee from some providers when customers switch, although Which says any commission is ploughed back into its charitable arm. Moneysavingexpert links only to price comparison sites, from which it receives a fee when people click through.
There may be deeper reasons why more people aren't switching. Behavioural economists have noted that people can be turned off by having too much choice. And that we form attachments to what we've got even if it's not the best deal on the table.
Prof James Devlin, deputy dean of Nottingham University Business School, says that there are different types of consumer. "Some are happy to chase every deal and get a kick out of finding them. Others don't want to read all the smallprint."
Many of us are inclined to stick to doing something unless there's a good reason to change. To behavioural economists it's called "status quo bias". For some this smacks of laziness but there may also be "quasi-rational" processes at work, Prof Devlin says.
An attractive promotional offer for a savings account or ISA may see interest rates fall after a few months. In any case, the difference between 2.5% and 3% may only deliver a small extra return.
So the value someone attaches to the time it takes might, in their judgement, not be worth it, even if to an outsider they're paying £50 too much on their gas, Prof Devlin says.
Prof Mariana Mazzucato, an evolutionary economist at the Open University, says the consumer experts misread human nature.
She believes they've fallen for the myth that people act rationally at all times and have the benefit of "perfect information". In reality we are happy to stick to what we've got as long as it's OK, she says. "Our behaviour is more about routines and rules of thumb. And inertia sets in due to both the costs of acquiring new information and the costs of switching."
While energy is fairly transparent, there's a good reason why people don't switch mobile phone provider more regularly, says Lewis. "It's probably more complicated than anything else. The interrelationship of data, minutes and texting, when and where you are making the call, means it's immensely complicated to work out the best deals."
Neither do people have the same usage every month. And some people are so keen to get the latest technology like the iPhone that they are willing to lock in on high-tariff long-term contracts that are "terrible value". Switching is often, but not always, the best approach.
For those who feel safe with the brand they're with, it may be scary to jump into the arms of an unknown firm. In such cases, they should haggle rather than switch, says Lewis.
Banking is the most entrenched of our consumer habits. A Which? survey found that 62% of members have been with their bank for over 20 years.
It's a complete anomaly, says James Daley, Which? money editor. A lot of people tell researchers that they're unhappy with their bank. But when asked if they're going to switch they change their tune and insist they would rather stay where they are, he says.
Whereas people are getting better at switching their utility provider they see their mortgage and salary as too important to jeopardise, he says. Banks now offer up to £200 for customers to transfer their accounts so frustrated are they by the stasis.
"Even that is not encouraging people to switch," Daley says. The only way to reassure customers would be to give them a portable account number, in the same way that mobile phone customers can keep the same number, he argues.
But there's a clear divide in how you see the world of personal finance. For the behavioural economists, people will always value relationships and free time over theoretical savings.
"Many people do make a rational choice how to use their very limited free time," says Prof Devlin. "Perhaps the last thing they want to do at nine o'clock at night once the kids are in bed is to try and save a small amount off their utility bill."
But uSwitch's Lyon disagrees. "Unless I was talking to Wayne Rooney I'd say he's wrong. It takes so little time and the potential rewards are substantial."