Go Figure: Tick box v check-list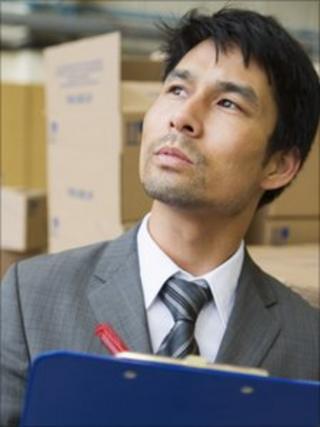 What's the difference between a tick box and a check-list? And why is one seen as better than the other, asks Michael Blastland in his regular column.
Tick one of the following.
[ ] Tick box culture - pointless, burdensome, bean-counting bureaucracy gone mad.
[ ] Check-list culture - quick, beautifully simple, innovative, life-saving genius.
One bad. One good. And both, puzzlingly, the same.
Both entail a list of things to do and a tick when they're done. Both are often done to rule - you follow the form and that's it. Both can require people to keep count of what they're doing.
So how is it possible for one to be the most almighty curse of our paranoid, pettifogging times and the other to be inspiringly brilliant?
"Tick box culture" took a drubbing the other day from Justice Secretary Ken Clarke, as reported in the Guardian.
It was found that probation officers spent only a quarter of their time dealing directly with offenders. The rest was admin.
Mr Clarke was staggered. He would, he said, end this "tick box, bean counting culture." Put like that, who'd disagree?
Check-list culture, on the other hand, was the subject of an experiment, bean counting aplenty and a book by a surgeon and thinker on healthcare in the US named Atul Gawande.
His argument was that complicated or stressful jobs make mistakes more likely. And some, like his own, have become harder on both counts.
Under pressure, even great surgeons forget to ask simple questions or miss a small but vital part of a procedure. Are you sure that's the correct kidney?
Proven results
Then he met pilots, who swore by the cockpit check-list, and engineers building skyscrapers, who referred to one constantly, both in planning and execution.
And he took that idea back to medicine, where his research team counted the number of errors and the survival rates of patients treated with and without check-lists.
The results were strongly in favour, with stats to prove it - just in case you were wondering where the stats came in this week. Was this a life and death, bean-counting vindication of a tick box culture?
Gwande has been showered with praise. I interviewed him a few years ago. Yes, there was also opposition, he said, to what he now calls the check-list manifesto - from those who disliked the insult to their intelligence or hated the tick box culture per se - and yes, check-lists could be done well or badly.
Clarity, design, relevance and the authority of the person ticking the boxes all mattered. But the bottom line in his view was that we needed more.
So, do we want pilots to tick all the boxes? You betcha. If they stop, I'm not getting on.
Do we want surgical teams to tick all the boxes? Not 'alf. It's the left kidney for crying out loud.
Do we want probation officers to tick all the boxes? Erm…
Though there are obvious limits and qualifications.
We don't want anyone to tick a box, zombie-like, that doesn't deserve to be ticked.
We don't want people so preoccupied with ticking boxes or other paperwork accounting for what they're doing that they scarcely do anything else - the nub of Clarke's complaint.
On the other hand, if it's a job that would fail to tick a vital box, maybe we don't want them to do the job anyway:
Patient: "I said the left kidney!"
Surgeon: "Well, at least I wasn't doing admin."
To which we all want to say, well, up to a reasonable point, fine, but beyond that... But are we sure we know where the line is between tick box neurosis and taking proper care? Gawande's research suggests not.
And it's interesting that scandals in medicine, child protection and elsewhere can sometimes be the result of an oversight so mind-bogglingly simple that we all cry: "How could anyone miss that!?"
The elementary point is that there can be virtue or vice in checking the simple stuff. I've experienced both. I'd bet you have too.
So when is tick box/check-list culture a pointless pain in the neck and when not - and how should we talk about it in politics or elsewhere so that the right kind prevails? You tell us.