Super-injunctions: What could happen to rogue tweeters?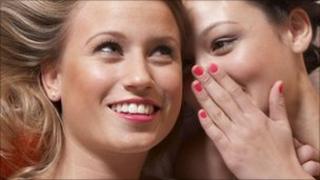 A footballer whose identity is protected by an injunction has been named by legions of ordinary Twitter users. What could happen to them?
To its enthusiasts, it is a haven of free speech - while detractors lambast it as an online Wild West.
The social networking site Twitter has found itself at the centre of the debate around the balance between open expression and privacy.
While newspapers, broadcasters and other mainstream media outlets have been bound by gagging orders, a multitude of tweets have been posted by ordinary users circulating information covered by court injunctions or so-called super-injunctions.
This intensified when a footballer, who can only be identified as CTB, obtained a High Court order asking Twitter to hand over details of users who had revealed his identity.
Within hours, hundreds more Twitter users responded by naming the player, who is taking action against ex-Big Brother star Imogen Thomas and the Sun newspaper.
The tweeters are clearly confident that they are beyond the reach of the legal system. But are they?
In theory, if a court establishes that they have breached a court order, they would be guilty of contempt of court under the law of England and Wales and liable to an unlimited fine or even a two-year prison sentence.
In practice, however, legal analyst Joshua Rozenberg expects tweeters would find safety in numbers if enough of them defied an injunction at once.
"Certainly they are at risk, but clearly if there are a lot of them there's little chance of them being prosecuted," Rozenberg suggests.
"I'm sure the attorney general would think very carefully before launching contempt proceedings against ordinary Twitter users in these circumstances - although if there was one individual who could be seen to have instigated the whole thing, that would be very different."
Nonetheless, Rozenberg cautions that the law's application in relation to social networking sites is in its early stages and is still being tested in the courts.
Indeed, having a large enough following or a connection to the mainstream media may heighten a tweeter's likelihood of being singled out. The attorney general is being asked to consider prosecuting a journalist who allegedly broke a privacy order on Twitter.
Nor should Twitter users assume they can write what they like with impunity, says media law consultant David Banks, co-author of McNae's Essential Law for Journalists.
Banks says courts tend to view tweets as publications, not as private conversations - a distinction which he fears many users do not appreciate.
He cites the case of Paul Chambers, who was prosecuted for posting a Twitter message about blowing up an airport. Chambers and his supporters insisted he was joking but he was found guilty of "sending a menacing electronic communication".
But Banks says the footballer's High Court bid to compel Twitter to reveal the real-life identities of users who breached the order will be difficult to enforce.
For a start, Twitter is incorporated in California, where the constitutional right to freedom of expression outweighs concerns over privacy. In addition, online publishers in the US are covered by the Communications Decency Act, which says web companies are not liable for what their users post.
Likewise, the Glasgow-based Sunday Herald became the first UK newspaper to name the footballer following legal advice that the injunction did not apply in Scotland.
Ultimately, however, Banks believes that it is not the letter of the law that protects ordinary Twitter users, but the sheer difficulty of singling out and tracking down so many offenders.
"When you've got hundreds and thousands of people tweeting the same thing, the likelihood of a prosecution is very slight," he adds.
"It's the whole 'I am Spartacus' effect - you have to think about the practicalities of successfully taking action against so many people."
Prime Minister David Cameron has said the situation is "unsustainable", suggesting the law may have to be revisited. The power of Twitter, it seems, has not yet been fully realised.