The fear of nuclear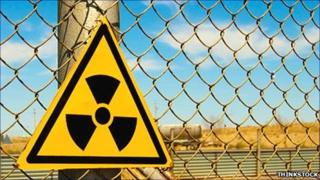 Explosions at the Japanese plant hit by earthquake and tsunami have sparked new fears that will feed into debates about nuclear power across the globe. But what is the ordinary person's understanding of the risks underlying nuclear power?
It was a shocking, gut-lurching sight - and one that spoke directly to the darker reaches of our collective imagination.
As images of plumes of smoke billowing from Fukushima Daiichi nuclear power plant in Japan were relayed around the planet, a familiar set of fears took hold, driven by memories of atomic accidents at Windscale, Three Mile Island and Chernobyl.
Even for those not old enough to recall nuclear attacks on Hiroshima and Nagasaki, the Cuban missile crisis of 1962 or the nuclear stalemate between east and west that persisted until the collapse of the Soviet Union, fear of radiation carries unique emotional force.
But to advocates of nuclear power, the fact that meltdown has so far been averted in the face of such an extreme natural disaster is proof of how robust and resilient a plant can be.
To sceptics, the Fukushima incident is an illustration that no amount of planning can foresee every mishap that might befall an atomic plant, meaning such potentially devastating technology can never be guaranteed safe.
Unease is already feeding into the policy debate around the world.
The Swiss government has reacted to the Japanese disaster by suspending plans to build and replace nuclear plants.
Likewise, long-term German anti-nuclear activists will regard it as grist to their mill, and the issue looks certain to dominate the country's forthcoming regional elections.
It is hard to imagine it not dominating public meetings on the issue in the UK.
Existing nuclear power stations, which provide 20% of UK electricity, are scheduled to close over the next 20 years or so.
In October 2010, the UK government identified eight potential sites in England and Wales for new nuclear power stations by 2025: Bradwell in Essex, Hartlepool, Heysham in Lancashire, Hinkley Point in Somerset, Oldbury in Gloucestershire, Sellafield in Cumbria, Sizewell in Suffolk and Wylfa on the Isle of Anglesey.
One of those who predicts more scepticism is Malcolm Grimston, associate fellow at Chatham House's energy, environment and development programme, himself a supporter of nuclear power as a means of reducing carbon emissions.
He insists that what is most remarkable about Fukushima is how effective procedures were in preventing a meltdown, and says the new generation of power stations planned for the UK would be even safer.
But he worries the tsunami will mean that, in the short term at least, the debate will be driven by popular anxieties rather than facts.
"Nuclear energy is bound up with our creation myths about man in the garden of Eden, dabbling in forbidden knowledge," he says.
"There is this cultural fear of radioactivity. But public opinion recovered after Chernobyl and Three Mile Island.
"And what's different today with the nuclear debate is the recognition that the availability of fossil fuels is an issue."
However, Tony Juniper, a writer, environmental activist and former director of Friends of the Earth, insists that people's fears about nuclear power are entirely rational - Fukushima being a prime example of why this is the case.
He rejects the notion that nuclear energy is the best way to reduce carbon emissions, insisting that renewables are cheaper and less hazardous.
And he also argues that it is quite reasonable to conclude that nuclear power can never be a risk worth taking.
When the risk of a plant is calculated - or communicated to the public - the emphasis would be on predicting the dangers via computer modelling and establishing duplicated safety systems or "redundancies".
In the UK, Switzerland and Germany nuclear proponents can point to the absence of major earthquakes and tsunamis.
Local papers in California like the San Francisco Chronicle have already pointed out there are two nuclear plants near fault lines, but it has also been argued in the Los Angeles Times that the chances of a Japan-level incident are small.
And even in countries free of major earthquakes, like the UK, the debate on new plants will still be affected by people concerned more generally about how risks are calculated.
A widely-circulated blog posting has noted that the Fukushima plant was designed only to withstand an 8.2 magnitude earthquake, but has so far avoided a meltdown despite an earthquake several times larger and a tsunami.
For Juniper, the fear itself remains.
"It's far too early to say what's going to happen in Japan," Juniper says. "But undoubtedly, this will re-invigorate the debate around nuclear energy in this country.
"The very fact that we have this huge news story reminds everybody that nuclear power involves having to contain these high levels of radiation.
"The idea that even the most modern of reactors is 100% safe is not something that can really be sustained."
Indeed, Prof Gary Davies, an expert in reputation management at Manchester Business School, says the UK nuclear lobby will be worrying about the long-term impact on popular perceptions.
Much of the public already accords it a kind of "original sin", he says, based on mistrust of the industry.
"Every reputation issue has both rational and emotional aspects," he says.
"In a crisis the emotional takes hold and no matter how logical and compelling the rational arguments are, the emotional wins out."
Japanese scientists might be working frantically to contain the spread of radiation. But already the impact of the Fukushima blasts are being felt on the other side of the world.