Britain's changing High Streets
The UK economy continued to grow, according to the latest figures, but consumer spending has slowed and retailers across the country are still feeling the effects of the recession. And research commissioned by the BBC into the number of vacant shops in England, Wales and Scotland suggests our changing consumer habits, as well as the downturn, are transforming the face of our High Streets.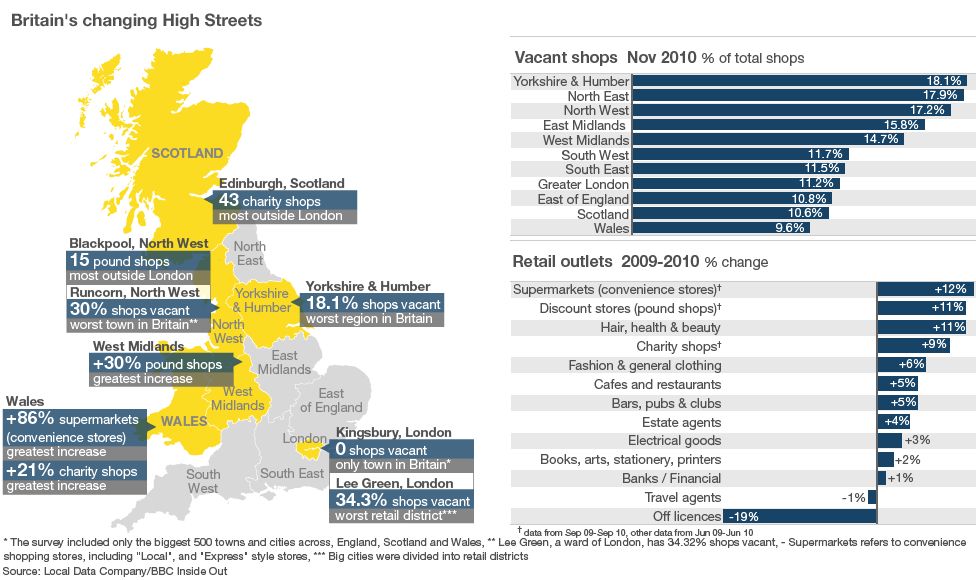 Related Internet Links
The BBC is not responsible for the content of external sites.