The secrets of changing the world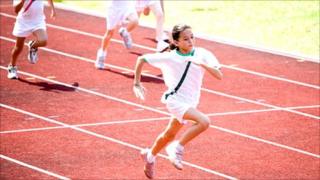 Transforming society is a feat that only a select few of us will ever accomplish. In the second of a series of articles about innovation, Stephen Sackur looks for common qualities that unite the genuine revolutionaries he has encountered.
I paid a brief visit to my teenage son's school the other day. The sun was out and the air was thick with restless, hormonal energy.
If only we could tap into these kids' hopes, dreams and creative urges, I mused, we could reinvigorate our jaundiced adult world.
It's a tempting proposition, is it not? That all of us, in our youth, have the capacity to be innovators, free-thinkers, resolute refuseniks when it comes to accepting the status quo.
Tempting, but alas, illusory. Most of us figure out from a very early age that it's safer to conform than rebel. We tend to go with the flow, rather than ask why it has to be so.
That's why so many young people today tell pollsters their ambition in life is to be a celebrity, a sports star or a glamorous model. Yes, they want to be rich and famous, but they want success simply to fall into their laps. Change the world? Sounds too much like hard work.
But without innovators we're stuck. Every new generation needs people determined to find a better way. Of thinking, doing, and living.
So I've set myself a task. I'm going to try to distil what I've learned from years of encounters on my TV interview programme, HARDtalk, with some of our planet's great contemporary innovators.
Is it possible to find a common thread which runs through these diverse and daring minds whether it be in business, science or art?
Well, it's worth a try. Here are the qualities that seem to separate us sheep from the innovative goats.
An indestructible will
True innovators know how to take a punch. When they get knocked down they come back stronger.
No-one better epitomises this thick-skinned obstinacy than James Dyson, one of Britain's most innovative entrepreneurs.
For years he tried to persuade the world's biggest manufacturers of household appliances that he'd invented a better, bagless vacuum cleaner. They didn't want to know.
"They simply couldn't see that what I had was different and better", he reflects.
The pin-striped execs at the top of industry and finance told him his idea would never work, but he simply refused to believe them.
As a youth Dyson excelled as a long distance runner, and it was his "stamina and obtuseness", in the face of repeated rejection which, he says, turned him into an inventor with a billion in the bank.
Passion beyond reason
Innovators have to have passion. Something more than greed, or a lust for power; they need to believe heart and soul in the value of the change they're seeking.
Fazle Hasan Abed is perhaps not a household name across the globe, but he should be.
A Bangladeshi from a well-to-do family, he was a young executive in the oil industry when conflict and natural disaster left his country in ruins in the early 1970s.
His response? To leave his comfortable life to create a new kind of aid organisation.
He called it BRAC. It began making small loans to individuals desperate to launch a small business or give a child a chance of school.
"Microfinance" has since given hope to millions and allowed BRAC to become one of the world's biggest development agencies.
Abed, a soft-spoken, unassuming man, acquired a knighthood and significant influence in his native Bangladesh.
Is that why he created BRAC? "Of course not", he says. "It was just something I felt I had to do."
Outrageous optimism
Innovators have to be optimists. And not just about their own ability to triumph over adversity.
Consciously or not, they have to have faith in the human race.
Otherwise, why bother?
Jimmy Wales built Wikipedia on the notion that human beings could be persuaded to share knowledge, not for material reward, but for the collective good.
When this open source encyclopaedia of the web was launched in 2001, it was dismissed as nothing more than a platform for fanatics and loons. Now it's in the top 10 most visited websites in the world, and the only one which has steadfastly remained not-for-profit.
Wales's belief that he could "create and distribute a free encyclopaedia of the highest possible quality to every single person on the planet in their own language" no longer sounds so far-fetched.
As for the notion that the human collective would find a way of distilling wisdom without distortion, manipulation and downright deceit... well, it sort of works.
There are errors and falsehoods in the Wikipedia, but not enough to make it useless, nor to make it vastly less reliable than the encyclopaedias put together by highly-paid experts.
A super-sized ego
Innovators do not suffer from low self-esteem. You want living proof? Spend an hour in the company of controversial bio-scientist Craig Venter.
He has the bulk and the macho presence of an ageing military veteran. Which he is.
He has an ego powerful enough to penetrate an underground nuclear bunker.
"A doctor can save a few hundred lives in a lifetime", he once explained, "a researcher can save the whole world."
Venter was a key player in the effort to map the human genome, but he fell out with fellow scientists, not least over his desire to patent and profit from man's genetic blueprint.
Some scientists agonise about the ethical issues raised by genetic engineering; Venter appears to relish the prospect of "playing God".
Already his team of researchers has "created life" by inserting a computer-generated genome into a pre-existing cell.
His determination to make money out of his cutting edge biology and his impatience with the scientific establishment have made him plenty of enemies, but this is a man whose steely gaze delivers a simple truth: He doesn't care.
After all, he's already created a life form that carries his name, and there's no bigger ego trip than that.
The rebel yell
At its crudest innovation delivers a loud **** you" to the status quo.
In the mid-1970s the clothes designer Vivienne Westwood came up with one of the most innovative middle finger salutes ever delivered to the fashion establishment with her punk chic.
This working class girl from Derbyshire drew inspiration from, bikers, fetishists and prostitutes as she introduced the Sex Pistols and their hordes of followers to a world of chains, pins and bondage trousers.
"I was messianic about punk, it was a way to put a spoke in the system", she says.
Westwood, who has turned her deeply idiosyncratic designs into a thriving worldwide business does what pleases her, rather than what is expected.
Famously, she wore a revealing dress with no knickers when picking up an honour from the Queen at Buckingham Palace.
And that's an image that has somehow stuck with me. Innovators across cultures and continents share that rebel spirit - metaphorically, if not literally, they're ready to go knickerless in front of the Queen.