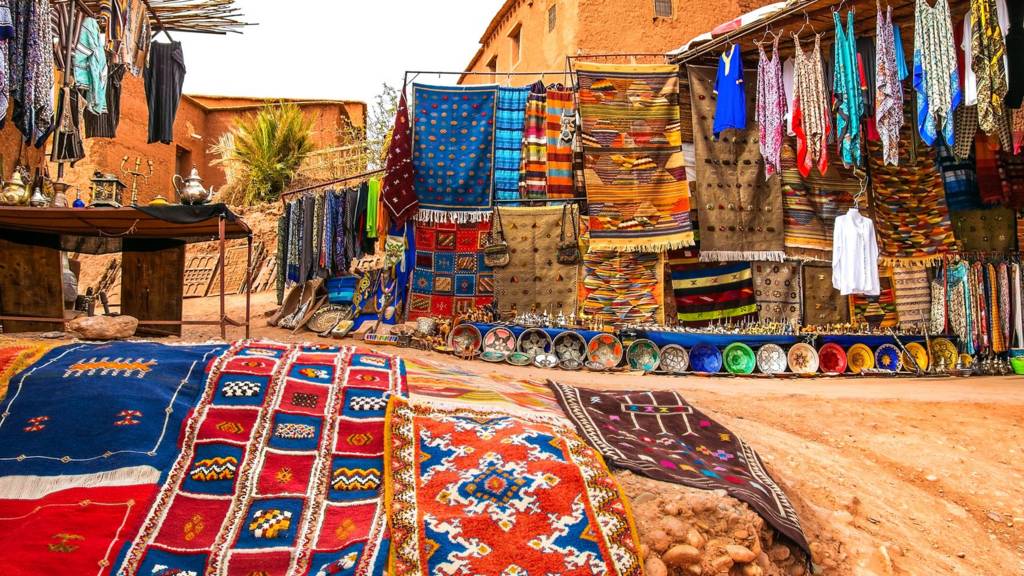 This is an automated BBC News feed until Monday morning.
Scroll down for this week's stories

We'll be back on Monday morning

That's all from the BBC Africa Live team for now - there will be an automated news feed until Monday morning.

Keep up-to-date with what's happening across the continent by listening to the Africa Today podcast, or checking the BBC News website.

A reminder of our wise words of the day:

Quote Message: Even if you eat the vegetable sauce little by little, it will still run out eventually." from A Luganda proverb sent by Jane Semaula in Bugema, Uganda

Click here to send us your African proverbs.

And we leave you with our favourite shot from this week's gallery of the best pictures from around Africa of a boy with his face plastered with sand as he plays on Mogadishu's Lido beach in Somalia:

Thousands of Zimbabweans 'deemed stateless'

Shingai Nyoka

BBC News, Harare

Copyright: Amnesty International/Tsvangirai Mukwazhi

Image caption: These children, sitting with their grandmother, do not have birth certificates as their mother was declared stateless

Thousands of Zimbabweans are struggling to access education, healthcare and housing because they have been classed as stateless, Amnesty International says.

The rights group's report - We Are Like "Stray Animals" - details how Zimbabwean nationality laws have left generations of migrant workers and their families marginalised in the only country they have ever called home.

Survivors of the Gukurahundi massacres of the 1980s - one of the bloodiest episodes of former President Robert Mugabe's rule - are also locked out of citizenship, it says.

This is because they cannot provide the death certificates for relatives, which are required to prove Zimbabwean nationality.

Parents are denied birth certificates for their children if they cannot present their own, leaving their children facing precarious futures.

"Without the necessary identity documents, many stateless children are unable to access education. Those who do attend school are often forced to drop-out, or prevented from sitting their final exams," the report said.

Amnesty International is calling on the Zimbabwean government to ensure the registration and restoration of Zimbabwean nationality to all those entitled to it, as provided for under the constitution, including all those born and raised in Zimbabwe to foreign parent.

Approximately 300,000 Zimbabweans are currently at risk of statelessness, according to the United Nations High Commissioner for Refugees.

Lack of official data means that the exact number is unknown.

UN to set up ceasefire team for Libya

Alan Johnston

Middle East editor, BBC World Service

The UN Security Council has adopted a resolution on Libya that envisages the setting up of a team of ceasefire monitors.

Up to 60 observers would operate from within the existing UN mission in the country.

The resolution praised the progress that has recently been made in Libya, after years of conflict.

A UN-brokered process has installed a new government that's been tasked with uniting the country, and preparing for elections in December.

Dynamq's mission to give South Sudan its own beat

Image caption: Dynamq has gone from child refugee to reggae star

It's hard enough to forge a successful career as a musician anywhere, but how much more so when you're from Africa's newest nation, South Sudan? Kennedy O Lorya, better known as Dynamq, is getting there.

After a dramatic escape from the civil war as a child, he fell in love with Jamaican reggae and dancehall music in a Kenyan refugee camp, and is now sharing a stage with the likes of Damian Marley, Beenie Man and Busy Signal.

He's also intent upon supporting his fellow artists in South Sudan and creating a distinct contemporary sound for the country.

The country has very little infrastructure of any kind, and as Dynamq told me, when it comes to music it's pretty much virgin territory:

Quote Message: Different parts of South Sudan have different sounds but one of the problems we face is that we never recorded anything, we never took down notes of all this stuff, so we don't have a history like that.

Quote Message: We just have to go to the villages and hear what they're singing and that's what we're trying to build from. Basically there's like a blank paper right now for the South Sudan music."

Dynamq has invented something he calls ruka music.

Quote Message: Ruka means your own style and it's really picking up back home, everybody's like, 'Ruka music, ruka music!'

Quote Message: So ruka music is the genre we're trying to build, but we're still in the beginning stages.

Quote Message: It's like a mixture of everything I've been through musically from Kenyan influence, my American influence, the Caribbean influence, and of course growing up in Africa you know Congolese music is like our backbone.

Quote Message: I'm trying to take all those elements and put it together with a South Sudan feel to it."

You can hear my interview with Dynamq on This is Africa this weekend, on BBC World Service radio and partner stations across Africa and online.

Rwandan woman deported from US over genocide role

Samba Cyuzuzo

BBC Great Lakes

Image caption: Béatrice Munyenyezi lived in the US for over a decade before her arrest and trial

A woman who won political asylum in the US after hiding her and her family's role in the 1994 Rwanda genocide has been deported to Rwanda after serving a 10-year jail sentence for lying.

Béatrice Munyenyezi was stripped of her US citizenship after she was convicted in 2013 - she had already spent nearly two years in custody.

She had settled in the US in 1998 with her three daughters, saying she had been persecuted in Rwanda.

About 800,000 people, mainly ethnic Tutsis and moderate Hutus, were slaughtered in Rwanda in 100 days in 1994 by Hutu extremists, many of whom later fled the country.

Prosecution witnesses had told of how Munyenyezi had inspected identity cards at a notorious roadblock where ethnic Tutsis were singled out for slaughter.

She had also denied affiliation with any political party when she applied for asylum, despite her husband being a leader of the Interahamwe militia - the youth wing of the then-governing MRND.

The 51-year-old is expected to be arrested on her arrival home and charged over her role in the genocide.

Her husband, Arsène Shalom Ntahobali, and her mother-in-law, Pauline Nyiramasuhuko, who was a government minister, were both found guilty in 2011 by the UN International Criminal Tribunal for Rwanda for their role in the genocide and are serving long prison sentences.

US imposes visa restrictions over Ugandan election

Will Ross

Africa editor, BBC World Service

Image caption: Some people have been unable to trace their relatives seized in raids ahead of the election

The United States is imposing visa restrictions on Ugandan officials who it accuses of undermining democracy.

The announcement from US Secretary of State Antony Blinken follows the arrests of hundreds of opposition supporters in Uganda.

"There are consequences for interfering in the democratic process," he tweeted.

The opposition says more than 400 people are missing after being seized by the security forces before January's elections.

Earlier this week, UN human rights experts called on the Ugandan authorities to stop suppressing their political opponents.

On Thursday, the Ugandan government admitted to having held more than 1,000 who were detained in connection with the elections.

But it gave little clarity on why they were being held and where.

For some the arrests under Yoweri Museveni's presidency are echoes of Idi Amin's rule in the 1970s.

South Sudan has weapons surplus, not shortage - US

Image caption: An arms embargo was imposed on South Sudan's military by the UN in 2018

South Sudan does not lack weapons despite its complaints that an arms embargo is making it difficult to train new soldiers, the US envoy to the country says.

President Salva Kiir and his rival Riek Machar - who is now first vice-president - formed a unity government in February last year, ending a six-year brutal civil war.

A key part of the agreement ending the conflict was to form a unified 83,000-strong national army, which is yet to be done.

The government says that cadets at various training centres are ready to graduate, but lack weapons to do so because of an embargo imposed on the military by the UN Security Council in 2018.

"The country has a persistent food shortage, but there is no weapons shortage - there is a weapons surplus," US Ambassador Larry André said.

"So this idea that the UN Security Council must lift the arms embargo in order for the peace agreement to be fully implemented because there's not enough guns in your country, that is not what I have seen, I have seen a lot of guns," he said.

UN human rights experts say there are still staggering levels of violence continuing in South Sudan where armed militias are divided along ethnic lines.

Nigerian raids 'force 80% of residents to flee town'

Will Ross

Africa editor, BBC World Service

Image caption: Damasak town has been attacked several times by Islamist militants

Around 65,000 people have fled a town in north-east Nigeria that has been attacked several times in recent days by suspected Islamist militants, aid groups say.

All aid operations have been suspended in Damasak - a town near Nigeria's border with Niger.

"Following the latest attack on Wednesday 14 April, the third in just seven days, up to 80% of the town's population - which includes the local community and internally displaced people - were forced to flee," the Reuters news agency quotes Babar Baloch of the UN refugee agency (UNHCR) telling a briefing in Geneva.

Local officials said 18 people had been killed in the latest raid.

The attacks were targeted on humanitarian compounds and stocks, non-governmental organisations (NGOs) Norwegian Refugee Council and Action Against Hunger said in a joint press release.

"NGO staff managed to hide and escape the town, but their private houses were set ablaze after house-to-house searches, demonstrating an unprecedented level of targeting of humanitarian workers," their statement said.

Thousands of vulnerable families and elderly people were now fleeing across the Yobe River towards Niger for safety, they said.

Image caption: Thousands of desperate people are heading towards the Yobe River to cross over to Niger for safety

A video attributed to the Islamic State West Africa Province (Iswap), a Boko Haram splinter group, shows gunmen wearing military uniforms shooting from the back of pick-up trucks.

Jihadist fighters stroll casually through the town - behind them buildings are on fire.

During the same week the Nigerian military has published videos of soldiers in the town.

The army says it is in control and has told people to stay calm.

An extraordinary message at a time when the UNHCR says the majority of Damasak's population has fled.

"Although humanitarian organisations in north-east Nigeria have faced continuous threats and attacks for years, the worsening security situation has now reached a climax," Jean-François Riffaud, head of Action Against Hunger, said.

Aid groups estimate that more than eight million people in the north-east are in urgent of humanitarian assistance as a result of the 10-year Islamist insurgency.

Congo's long-time leader sworn in for another term

The president of Congo-Brazzaville, Denis Sassou-Nguesso, has been sworn in for a fourth consecutive term.

He won last month's election - which was boycotted by some opposition parties - with 89% of the vote.

The main opposition candidate, Guy-Brice Parfait Kolélas, died on polling day after suddenly being admitted to hospital with coronavirus.

Mr Sassou-Nguesso, 77, has been president for a total of 37 years. Apart from a five-year period, he's been in power since 1979.

"As far as I'm concerned, the work won't stop," the presidential Twitter feed quotes him as saying during his speech at the inauguration ceremony in the capital, Brazzaville.

He says he wants the highly indebted country to curb its reliance on revenue from oil and to grow more food.

Boat sinks off Tunisia killing 20 migrants

Alan Johnston

Middle East editor, BBC World Service

Image caption: Thousands of migrants attempt to cross the Mediterranean from North African countries to Europe every year (file photo)

Tunisian coastguards say at least 20 African migrants died when their boat sank off the country's east coast.

Others are missing, but a search has been called off because of bad weather.

Only three survivors were rescued.

The vessel had set off from the Tunisian city of Sfax.

It's frequently used as a departure point by migrants trying to reach Europe.

Nearly 40 people drowned in a similar accident in the same waters last month.

By Ben Sutherland

BBC Sport Africa

By Ibrahim Ridwan Asante

Football Writer, Toronto

Ghanaian actress jailed for posting nude photo

Favour Nunoo

BBC Pidgin, Accra

Copyright: Favour Nunoo/BBC Pidgin

Image caption: Akuapem Poloo kept her head bowed as she was led away by police

Ghanaian actress Rosemond Brown, popularly known as Akuapem Poloo, has been sentenced to three months in prison for posting a naked photo of herself on social media beside her son.

She broke down in tears after the judge read out the sentence in the court in the capital, Accra.

In the photo, posted last July to celebrate her son's seventh birthday, she is crouching, facing the boy and holding his hands. He is wearing underpants. Her breasts are hidden by her long hair.

The image when viral and there was a huge backlash online.

The actress, who often posts photos of herself with her son on social media, apologised, but was invited for questioning by the police.

Then Child Rights International, a non-governmental organisation, pushed for her prosecution.

On Wednesday, she was found guilty of publishing obscene materials, engaging in domestic violence and undermining the privacy and integrity of another person - and was taken into custody.

The announcement of her sentence was postponed until Friday as the court was waiting for the result of a pregnancy test, which came back negative.

Both Akuapem Poloo's lawyers and the prosecutor had asked for a non-custodial sentence.

But presiding judge Christiana Cann said the jail sentence would serve as a deterrent to the general public given increasing levels of moral decadence in the country.

Some agree with the judge's remarks, though social media users have been calling for the actress's release since she was taken into custody using the hashtag #FreeAkuapemPoloo.

Celebrities like Ghanaian rapper Sarkodie said it was harsh to separate a child from his mother:

Singer Stonebwoy said the actress's son would suffer more if she was jailed. His tweet included a video of the actress asking for forgiveness.

Akuapem Poloo's main lawyer, Andy Vortia, told BBC Pidgin that the actress's legal team would appeal the sentence on the grounds that she is a single parent.

"The court did not make any provision for the upkeep of the seven-year-old boy whose mother they have sentenced, who will take care of him now that she has to serve time in jail?" he said.

Nigerians arrested for breaking Ramadan rules

Image caption: Muslim people abstain from eating and drinking between sunrise and sunset during Ramadan

Eight people have been arrested by Islamic police in Nigeria's northern state of Kano for allegedly refusing to fast during the Muslim holy month of Ramadan.

The Hisbah police enforce Islamic law in Kano - one of 12 mainly Muslim states in northern Nigeria practising the Sharia legal system alongside the country's secular laws.

"The culprits were five females and three males, eating in the afternoon in the month of Ramadan," Aliyu Kibiya, the executive director of the Kano State Hisbah Board is quoted as saying.

During Ramadan, Muslims should abstain from eating and drinking between sunrise and sunset.

Fasting is obligatory for all adult followers of the faith who are able to safely go without food and drink.

Those who are sick or ill and whose health will be affected by fasting, including children, pregnant and breastfeeding women and travellers are exempt.

The BBC's Khalifa Shehu Dokaji is in Kano says the women told the Hisbah that they were exempt as they were menstruating, but the police were of the view that should not have been eating in public.

If the group is charged in court, they could be fined or sent to a correctional institution, our reporter says.

Mr Kibiya's statement warned that more raids would be conducted across the state to ensure people adhere to their religious obligation.

Mozambique bans SA poultry after bird flu outbreak

Jose Tembe

BBC News, Maputo

Image caption: Mozambique heavily relies on poultry imports from South Africa

The Mozambican government has banned the import of poultry products from South Africa because of an outbreak of bird flu.

As well as live birds, the ban also includes feathers, eggs and poultry products used in agricultural animal feed.

It does not cover processed chicken, which is away of preserving meat through heat treatment.

It is feared the ban will increase the price of poultry products in Mozambique, which heavily relies on South African imports.

On Tuesday, South Africa's veterinary authorities said avian influenza had broken out in the province of Gauteng, causing the death of about 300 birds at a farm in Ekurhuleni, east of Johannesburg.

Samples from the farm tested positive for the H5 strain and all birds there have since been destroyed.

The same farm was also affected by the 2017 outbreak of the highly pathogenic H5N8 strain.

This forced farmers to slaughter millions of birds and led neighbouring countries, including Mozambique, Zimbabwe, Namibia and Botswana, to ban the import of poultry from South Africa.