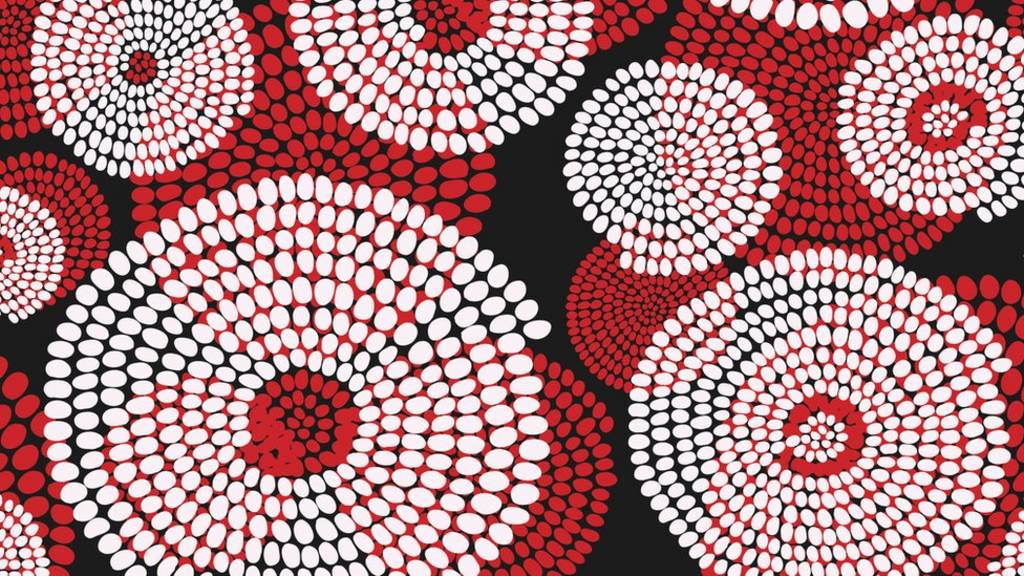 Live
Africa Live: Giulio Regeni murder trial requested
By Victoria Gill

Science correspondent, BBC News

Scroll down for Wednesday's stories

We'll be back on Thursday

That's all from BBC Africa Live for now. Keep up-to-date with what's happening across the continent by listening to the Africa Today podcast or check the BBC News website.

A reminder of our wise words of the day:

Quote Message: Tolerance yields blessings." from A Swahili proverb sent by Martin Namudiero in Hakati, Kenya

Click here to send us your African proverbs.

And we leave you with this picture over the rooftops of Kenya's capital Nairobi:

'Mali authorities use tear gas' at banned anti-France protest

Malian security forces used tear gas to disperse a banned protest in the capital Bamako against France's military presence in the country, one of the rally's organisers is quoted by Reuters news agency as saying.

Police were deployed in riot gear to block around 1,000 protesters from gathering in Bamako's Independence Square, organiser Adama Diarra is quoted by Reuters as saying.

"We demand the departure of French forces. After eight years of intervention it's been a total failure," he told the news agency.

Mali's authorities had banned the protest because of the restrictions to slow down the spread of Covid-19, Bamako governor's chief of staff Daniel Dembélé said.

France, Mali's former colonial power, has 5,100 troops in the Sahel region which has been a front line in the war against Islamist militancy for almost a decade.

But France's military presence in Mali regularly provokes expressions of animosity which have come out on social media and during several demonstrations in Bamako.

Several leaders of the demonstration are members of the National Transitional Council, the legislative body of the transitional period following the military coup of 18 August 2020 and supposed to bring back elected civilians to power after 18 months.

The transition remains dominated by the military, which affirms its commitment to military co-operation with France.

Kenya 'determined' to sign trade agreement with US

Image caption: Kenya is well known as an exporter of flowers

Kenya's President Uhuru Kenyatta says the country is determined to sign a new trade deal with the US despite a change in US president.

The two countries initiated trade negotiations in July 2020.

But in November, the US voted Republican President Donald Trump out of office and his successor, Democrat Joe Biden, has just been inaugurated as president.

The deal, if signed, will be the first between the US and a sub-Saharan African country and will replace the African Growth and Opportunity Act (Agoa) which allows Kenyan exports into the US without paying duties, or taxes. Agoa is set to expire in 2025.

Concerns have been raised that an agreement between the two would undermine existing trade protocols with regional bodies such as the East African Community.

It remains unclear whether Mr Biden's administration will continue with the bilateral talks or will instead forge a multilateral trade approach such as with the Africa Continental Free Trade Area (AfCFTA).

But observers expect the US's new administration to adopt a new policy that will be more beneficial towards African countries compared to that of "America First" under Mr Trump.

Kenya exported goods worth more than $600m (£440m) to the US in 2019, while the US exported goods worth over $400m to Kenya.

Giulio Regeni: Prosecutors request murder trial

Image caption: Rallies have been held for Giulio Regeni in Italy

Prosecutors in Italy have formally requested that four Egyptian security officers be tried in relation to the abduction, torture and murder of an Italian student, Giulio Regeni, in Cairo five years ago.

The accused are General Tariq Sabir, Athar Kamel Mohamed Ibrahim, Uhsam Helmi and Magdi Ibrahim Abdelal Sharif.

A judge needs to approve the request.

The suspects would most likely be tried in absentia.

Mr Regeni was killed while researching Egyptian trade unions.

His badly disfigured body was found dumped in a ditch.

The case has severely strained relations between Italy and Egypt.

Egypt has denied that its security services were involved.

In December, the Egyptian authorities said they were temporarily closing their investigation into the murder.

Tigray crisis: 'Thousands of Eritrean refugees need water'

Image caption: Aid agencies could not access Tigray after the conflict broke out in November

Thousands of Eritrean refugees living in two camps to in Ethiopia's Tigray region are in desperate need for basic supplies, the UN's refugee agency has told the BBC.

Many had fled conscription and political persecution in neighbouring Eritrea but then fighting broke out in Tigray in early November between federal troops and forces loyal to the Tigrayan People's Liberation Front (TPLF).

The UNHCR has regained access to two camps, Mai Aini and Adi Harsush, for Eritrean refugees in Tigray.

Infrastructure in the camps was "almost intact; there are no shelters destroyed; the schools are still there... but there are no doctors, or teachers and the water system is not running", the UNHCR's Chris Melzer told the BBC.

He said there were currently around 25,000 Eritrean refugees in the two camps - significantly fewer people than when the conflict started two months ago. Many are believed to have fled the area.

Providing food and clean water are priorities, Mr Melzer said.

"For the past two and half months they have been using water out of a river close to the camps for cooking, washing and drinking which is why diarrhoea is very common there," he said

These two camps are not in places that saw heavy fighting.

Despite repeated pleas, the UNHCR has not been granted access to two other camps, Shimelba and Hitsat, in the northern part of Tigray nearer to the Eritrean border.

Close to 100,000 Eritrean refugees were in the four camps before the conflict.

Ghana opposition condemns court's election timeline

Thomas Naadi

BBC News, Accra

Image caption: Ghanaians cast their ballots in the presidential and parliamentary elections in December

Lawyers for Ghana's opposition leader John Mahama say the timeline for the court case addressing their concerns over December's election is unfair.

On Wednesday, Ghana's Supreme Court set the date for the hearing of an election petition filed by the opposition seeking to annul the election result over irregularities.

All parties must file their witness statements by Thursday afternoon and the Supreme Court will begin the main hearing on 26 January.

The Supreme Court said the strict timeline was to enable the hearing of the petition within 42 days as prescribed by law.

But lawyers for Mr Mahama argue that justice should not be sacrificed for speed.

They had applied for a review of the court's decision to dismiss their request for the electoral commission to answer questions about the process of declaring results.

They had also applied for original copies of the statement of polls which contains constituency results.

Mali bans anti-France protest

Lalla Sy

BBC News, West Africa correspondent

Image caption: Previously protesters, like here in April 2019, have accused French of committing genocide in Mali

Mali's authorities have banned a protest scheduled for Wednesday afternoon in the capital Bamako against the presence of the French anti-jihadist force in the country.

The protest is not allowed because of the restrictions to slow down the spread of Covid-19, Bamako governor's chief of staff Daniel Dembélé said.

The ban comes after French President Emmanuel Macron announced that France was preparing to reduce its military efforts in the Sahel. Mr Macron said the arrival of special forces from other European countries would allow France to make changes.

This military presence regularly provokes expressions of animosity which have come out on social media and during several demonstrations in Bamako.

Several leaders of the planned demonstration are members of the National Transitional Council, the legislative body of the transitional period opened after the military coup of 18 August 2020 and supposed to bring back elected civilians to power after 18 months.

The transition remains dominated by the military, which affirms its commitment to military co-operation with France.

Tunisian prime minister warns protesters

Rana Jawad

BBC North Africa correspondent, Tunis

Image caption: Protesters had defied Covid-19 restrictions to demonstrate in the capital Tunis

Tunisia's Prime Minister Hichem Mechechi has warned against chaos and destruction of property in his first address to the nation following days of protests and riots which began on Friday.

Mr Mechichi acknowledged the economic and social grievances of the population at large but condemned the acts of violence, and the vandalism and looting that occurred at some of the protests.

While he warned that chaos would not be tolerated, he also tried to appeal to the youth:

Quote Message: In the next few days we will work on putting in place an initiative that will enable you to get your voices, suggestions and projections heard, and which will allow us to play our role… your voices are heard, your anger is legitimate, and my role and the government's role is to work on realising your demands… so that dreams in Tunisia become a possibility, and where hope is a foundation.

Quote Message: The crisis is real, the anger and protest is legitimate, but we reject chaos and we will confront that with the power of the law and the unity of the state."

More than 600 people, mostly between the ages of 14 and 15, were arrested over the weekend following running battles and clashes with the police, who called them rioters.

The rights body Amnesty International has criticised the authorities for excessive use of force.

Police have been using tear gas and chasing youngsters with batons in areas where they took to the streets.

There appeared to be fewer night protests since Monday.

But dozens of activists and students have been holding demonstrations in central Tunis and elsewhere during the day, demanding the release of those arrested and calling for jobs and dignity.

They also revived chants of the 2011 revolution calling for the fall of the regime.

Tunisia has been gripped by an economic downturn in recent years and Tunisians have largely lost faith in their elected politicians.

The current prime minister and his government were appointed six months ago, but at the weekend he announced a sweeping reshuffle to his cabinet, which still needs to be approved by parliament.

France rules out apology for Algeria colonial abuses

The office of the French President Emmanuel Macron has said he will not repent or apologise for France's colonial past in Algeria.

The comments come before the publication later today of a report he commissioned into how France is facing up to the legacy of that period.

Mr Macron's office says he will seek to promote reconciliation through a number of symbolic acts.

He's said in the past that France had committed crimes against humanity in Algeria, and spoken of the need for truth and reconciliation.

France's colonial rule of Algeria began in 1830 and lasted to 1962, when it gained independence after an eight- year armed struggle.

Thousands of French and hundreds of thousands of Algerians died.

By Piers Edwards

BBC Sport Africa

Kenya to 'receive 24m Oxford vaccine doses next month'

Kenya expects to receive 24 million doses of the Covid-19 vaccine developed by Astrazeneca and Oxford University next month, Reuters news agency reports.

Health Minister Mutahi Kagwe said the vaccines were ordered through an African Union (AU) initiative.

The UK Foreign minister, Dominic Raab, who is in the country for a one-day visit, is quoted as saying Britain was helping Kenya to prepare to roll out the vaccine.

"It is for us not just our moral duty, but in the British national interest to see Kenyans vaccinated just as soon as we physically, logistically can," Mr Raab is quoted as saying.

Kenya has a population of about 48 million, according to a 2019 population census. It has so far confirmed 99,308 coronavirus cases and 1,130,707 tests.

There have been 82,478 recoveries and 1,734 deaths.

By Peter Mwai

BBC Reality Check

Mozambique warned of tropical cyclone

Jose Tembe

BBC News, Maputo

Mozambique's National Weather Institute (Inam) says the moderate tropical storm Eloise threatening the coast has the possibility of becoming a tropical cyclone.

Inam says the storm has evolved to the stage of severe tropical storm and may reach the coast on Sunday.

The storm could reach the Mozambique channel by Thursday and affect maritime navigation, the institute adds.

Inam's projections point to the provinces of Sofala, Inhambane and Gaza, as possible areas Eloise could hit. It is also expected to hit the central Mozambican province of Zambezia.

This will be the second storm to hit Mozambique in the current rainy season after "Chalane".

In 2019 central Mozambique was hit by one of the worst cyclones - called Idai - which claimed more than 600 lives and left a trail of destruction.

Somalia: should Biden reverse Trump's pull-out

Would Somalia benefit from a US troop return to aid its fight against al-Shabab?

Zimbabwe foreign affairs minister dies from Covid-19

Zimbabwe's Foreign Affairs Minister, Sibusiso Moyo, has died.

The minister succumbed to Covid-19 at a local hospital, according to a government statement.

President Emmerson Mnangagwa eulogised Mr Moyo as a "devoted public servant and a true hero":

Mr Moyo, a major general, was the face of the military takeover which ousted former President Robert Mugabe.

On the night of the coup d'etat, he appeared on television, in uniform, to ask Zimbabweans to remain calm and assure them that only "criminals" were being targeted.

Two cabinet ministers, Ellan Gwaradzimba and Perrance Shiri, have died over the last six months. Mr Shiri died from Covid-19.